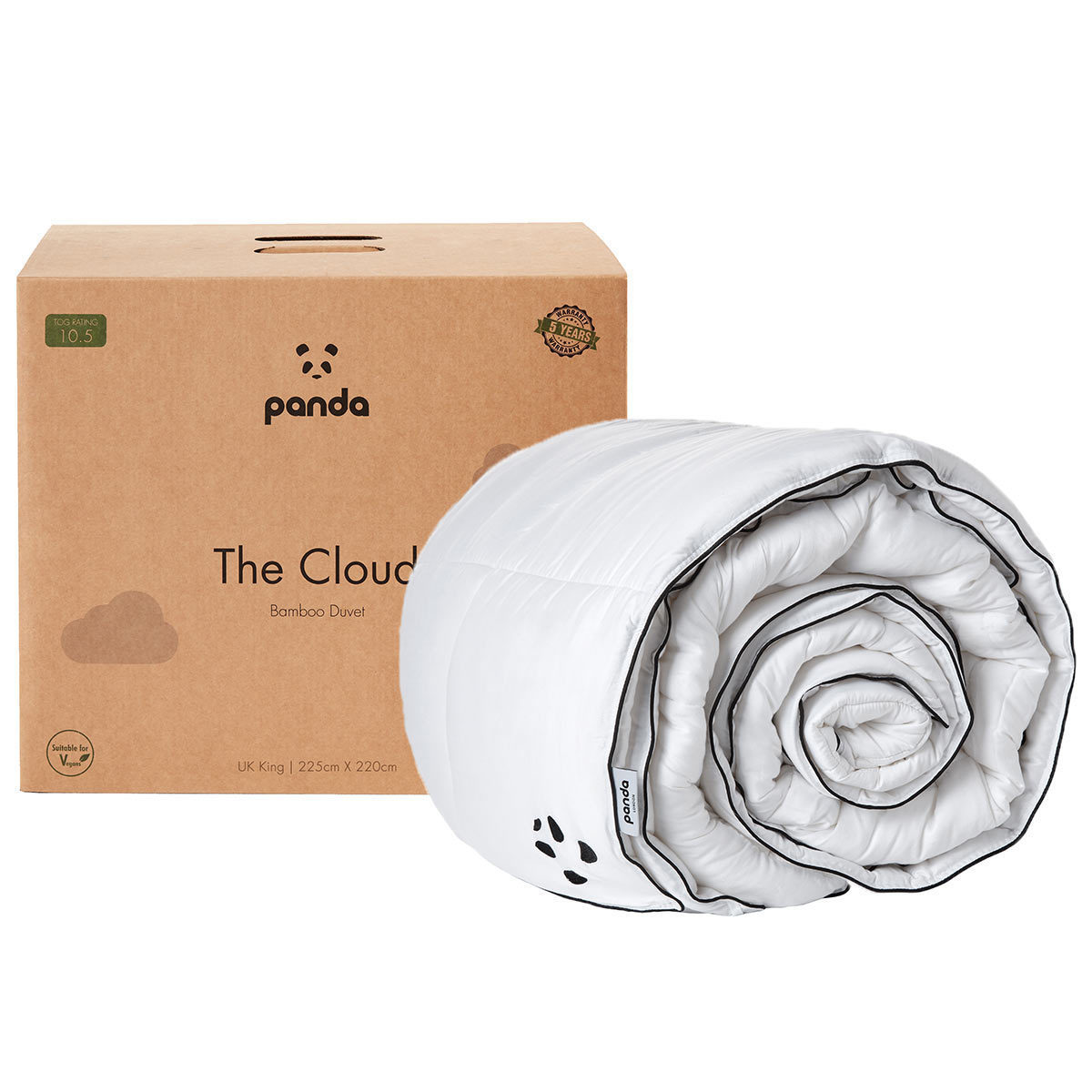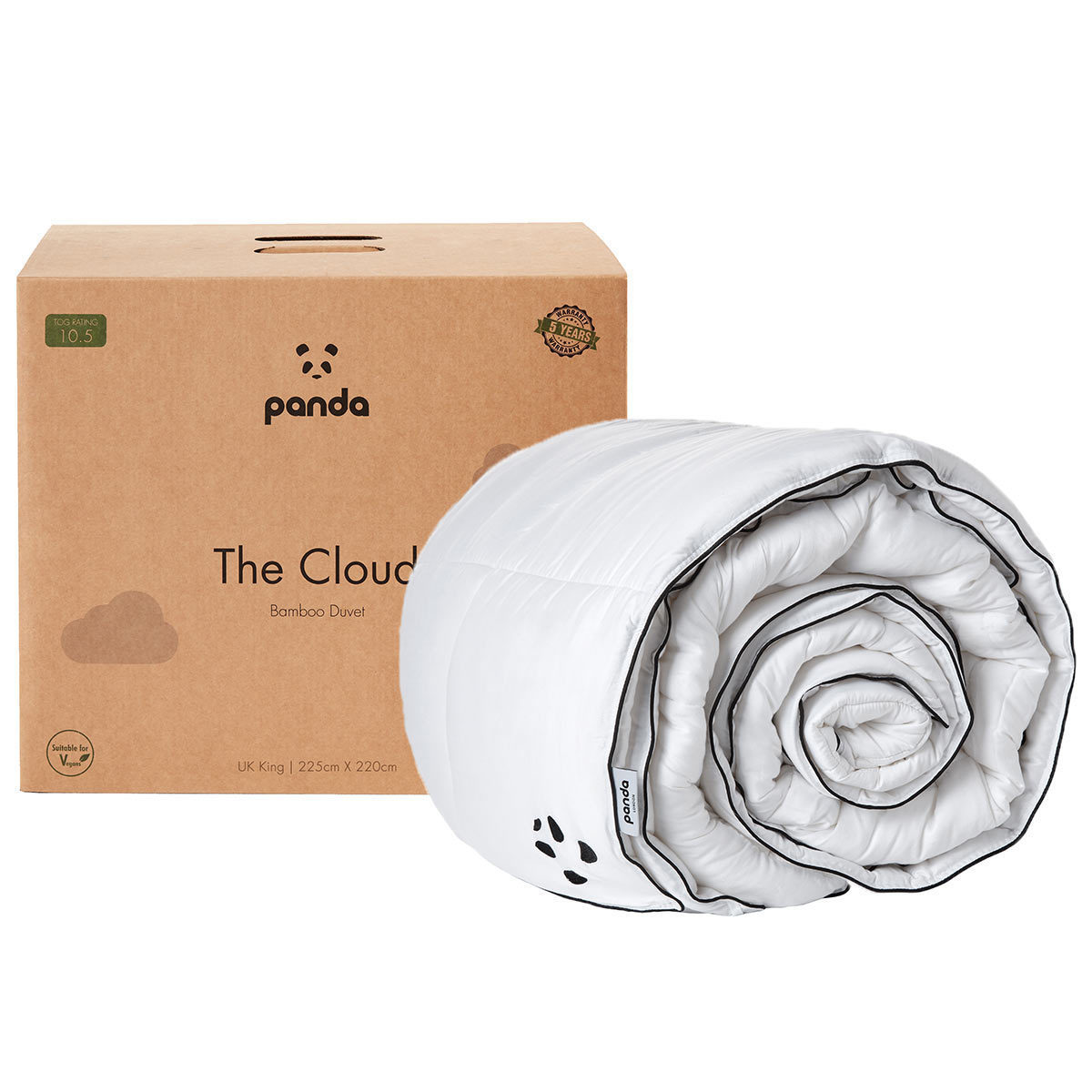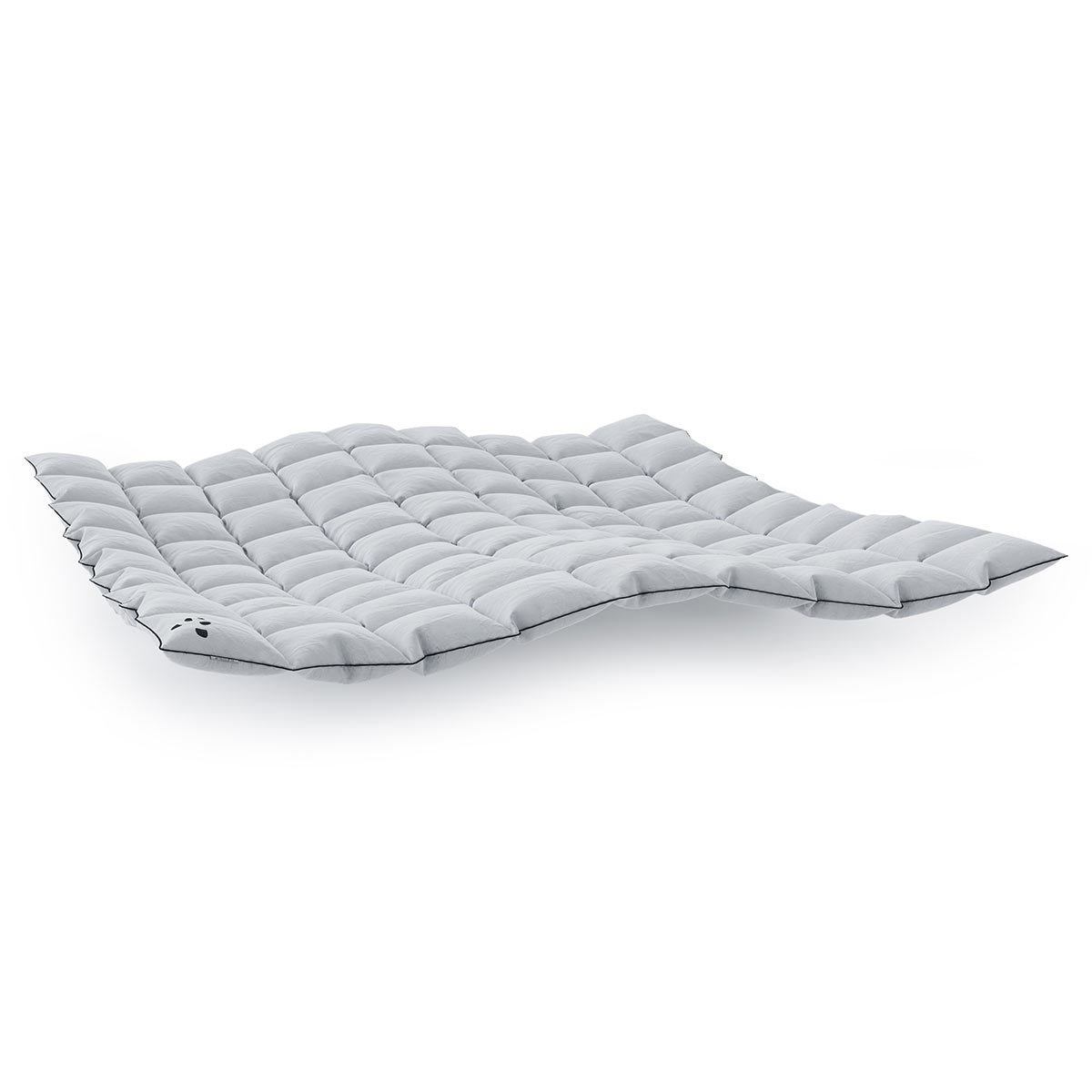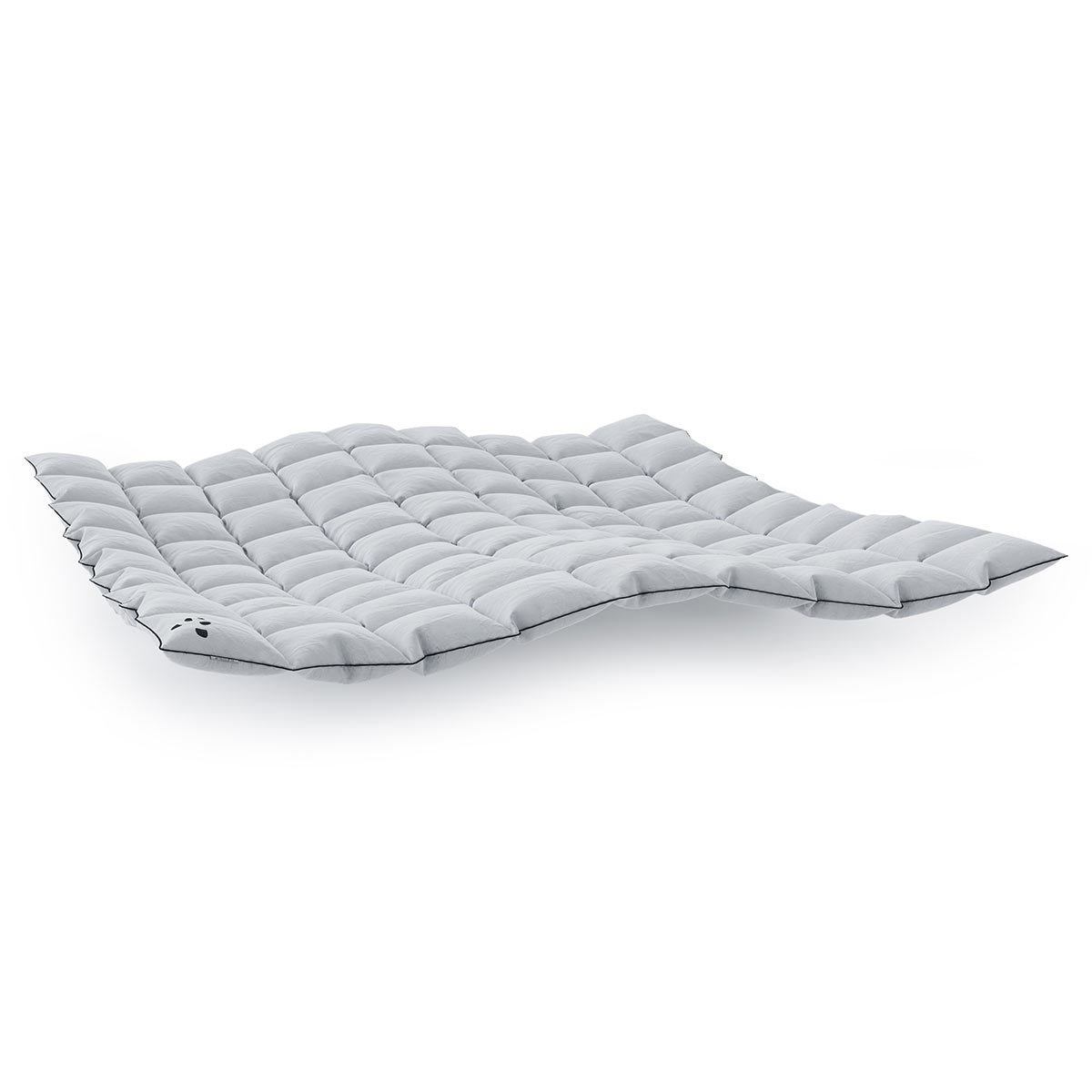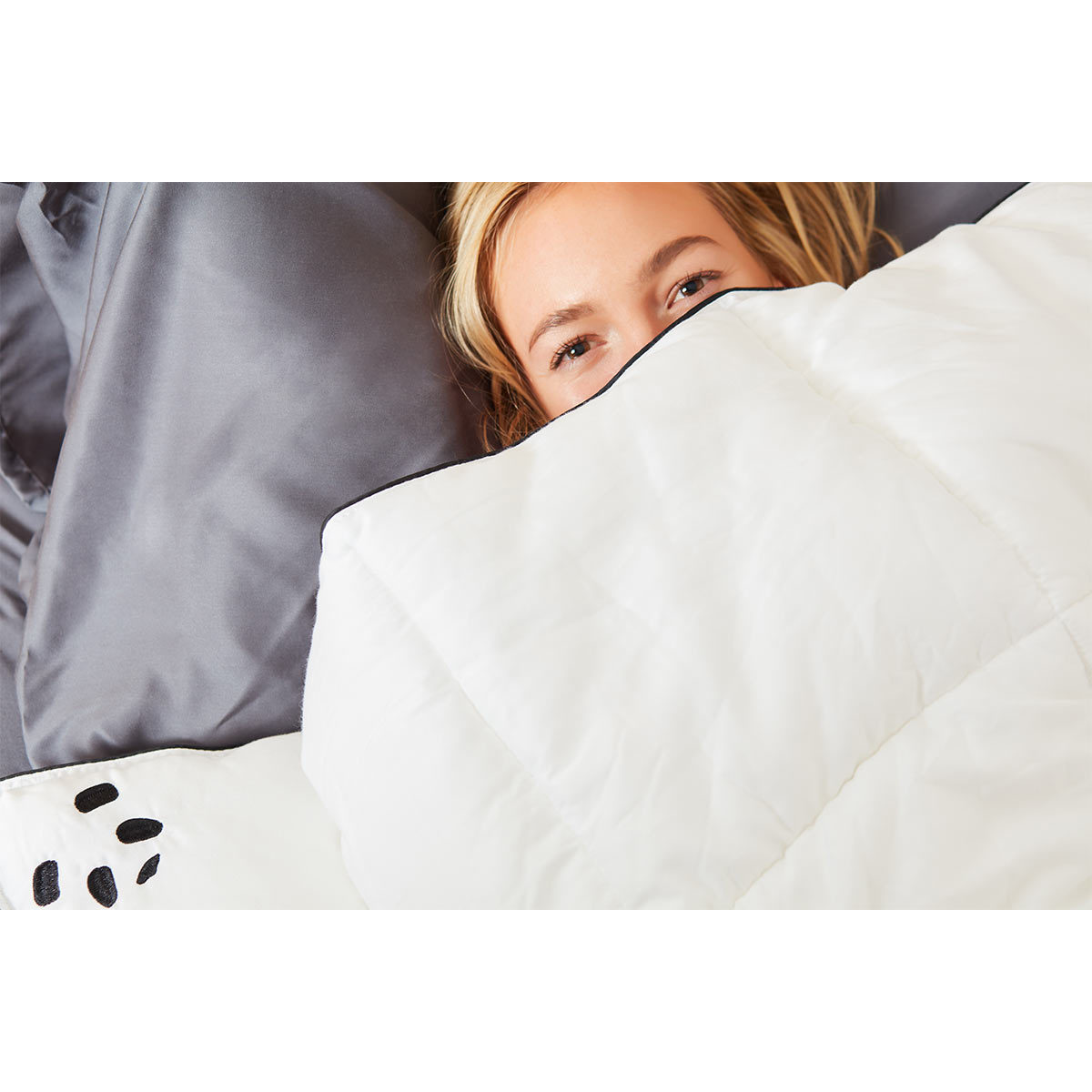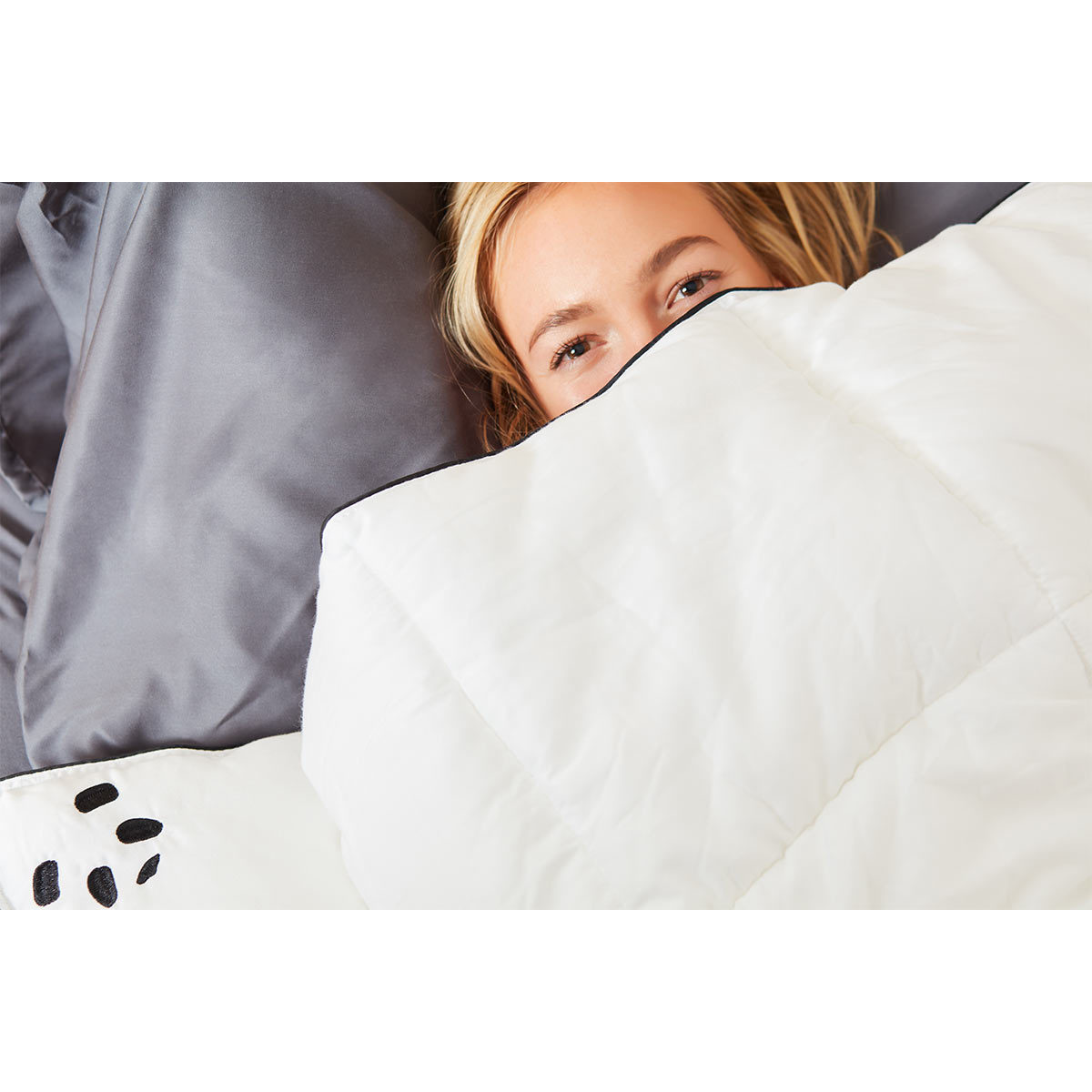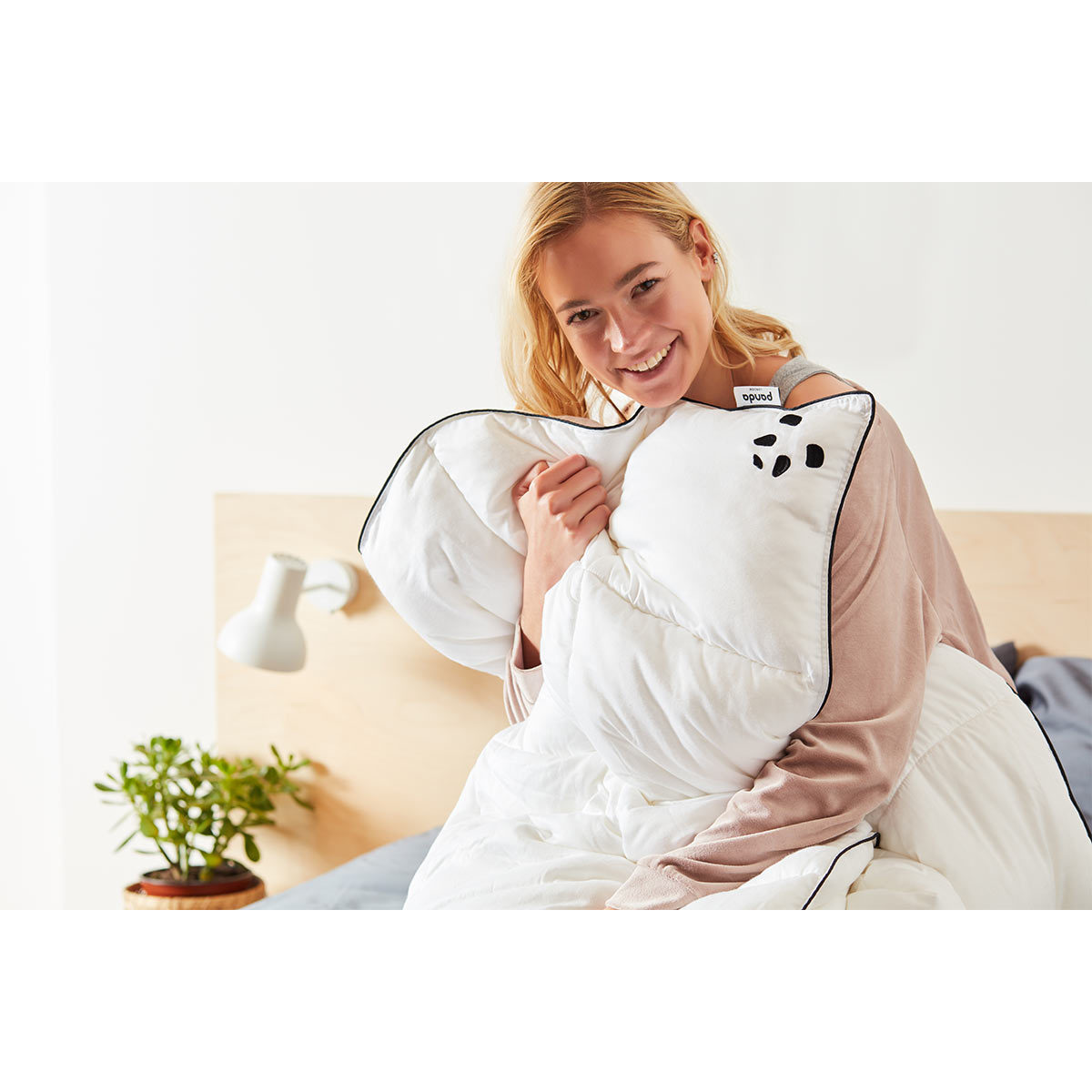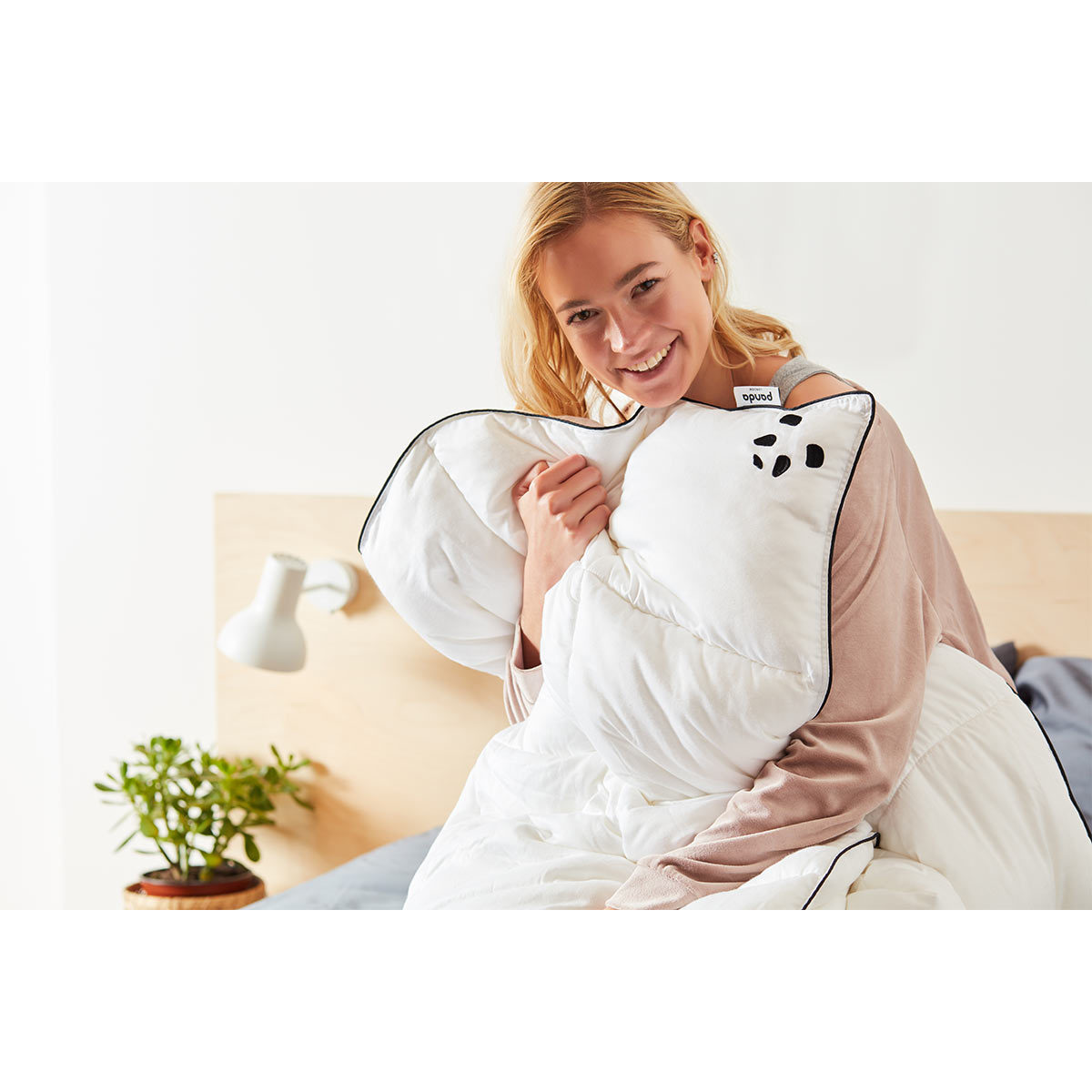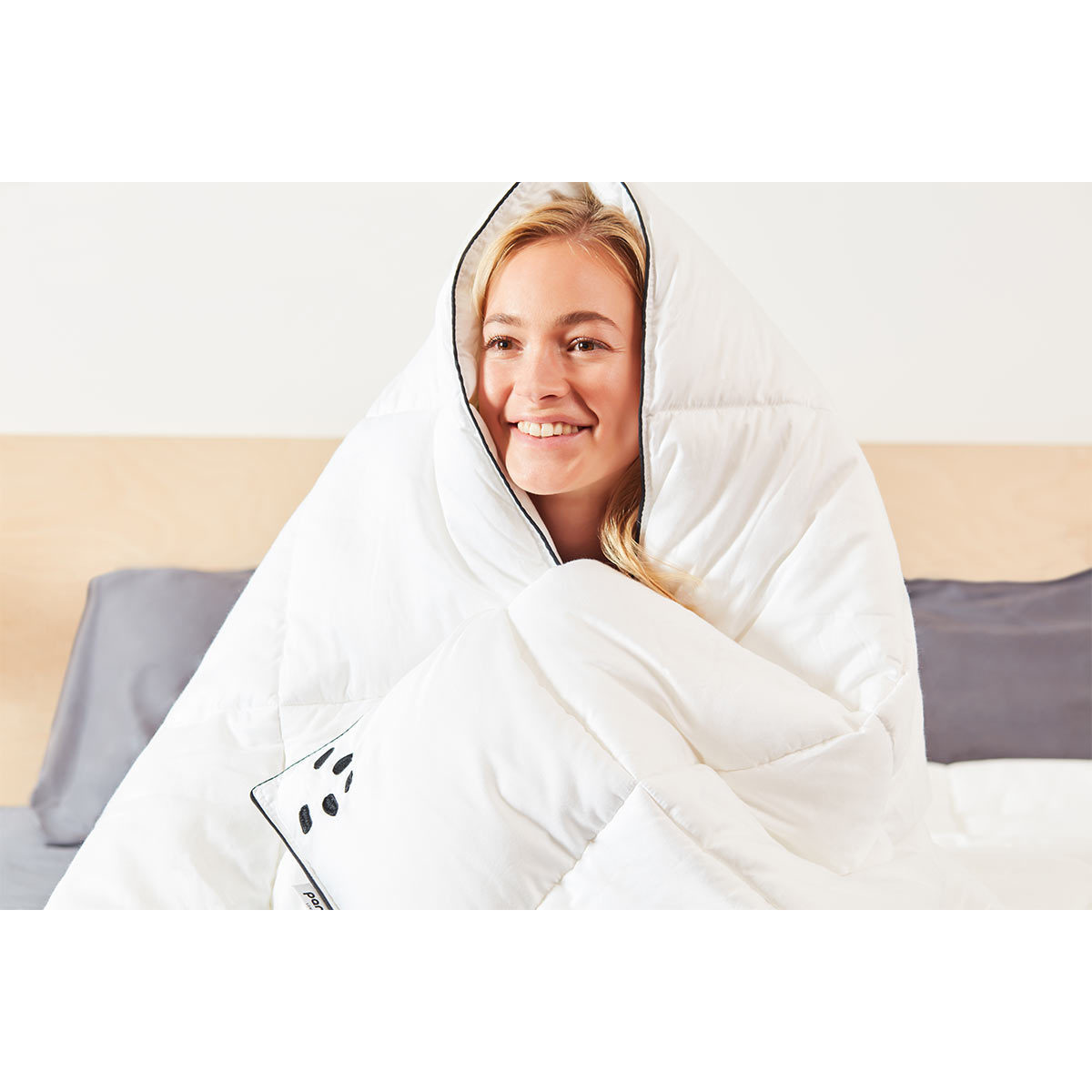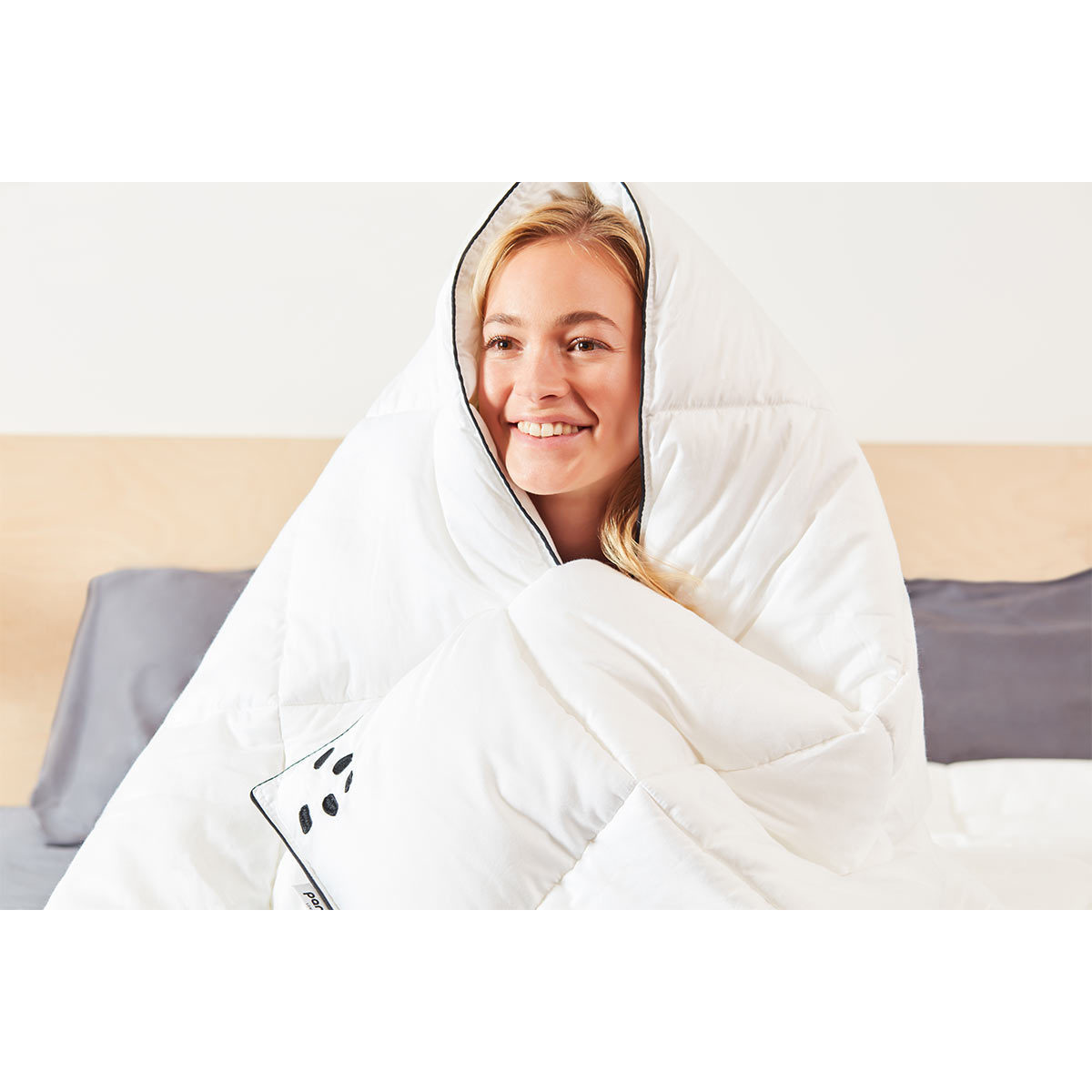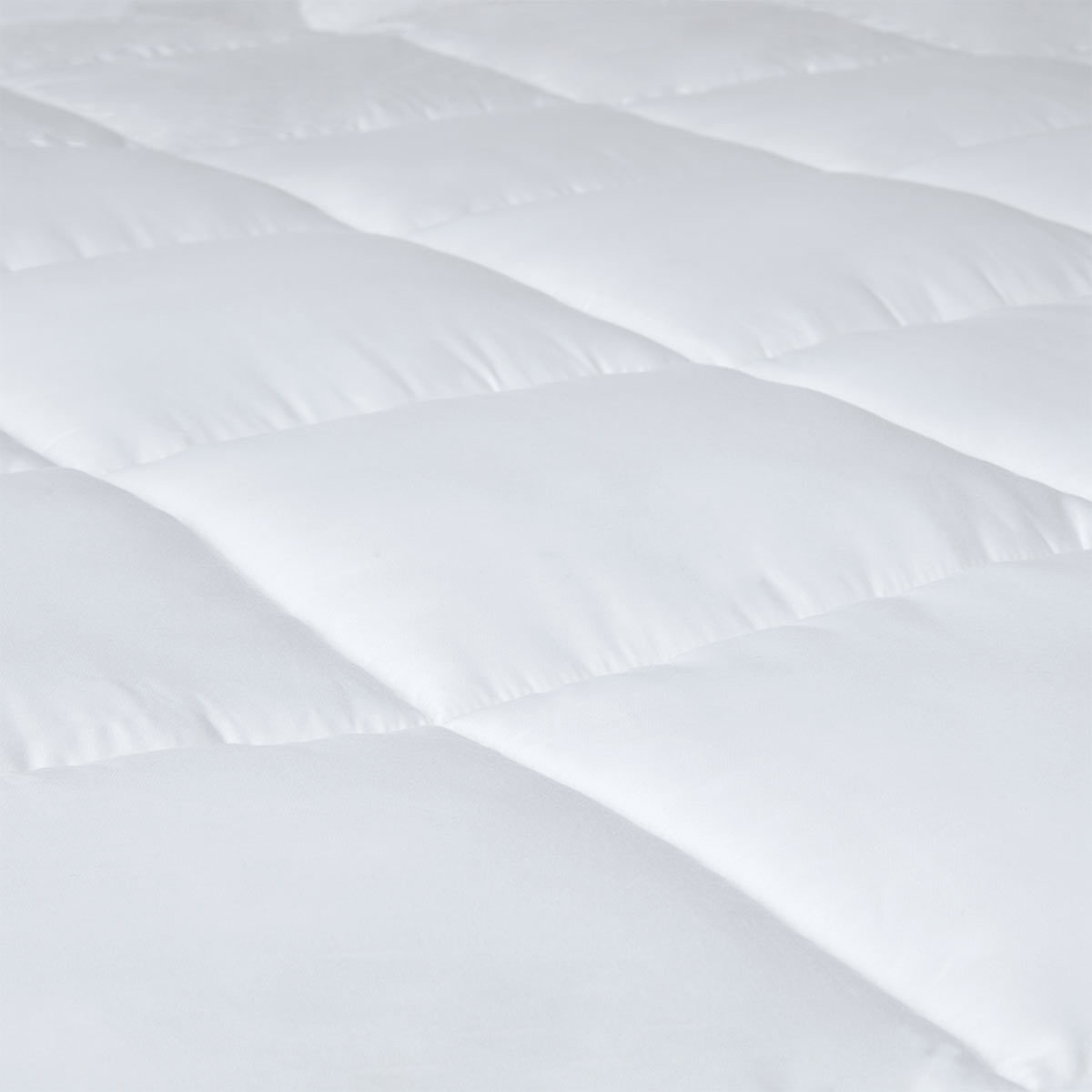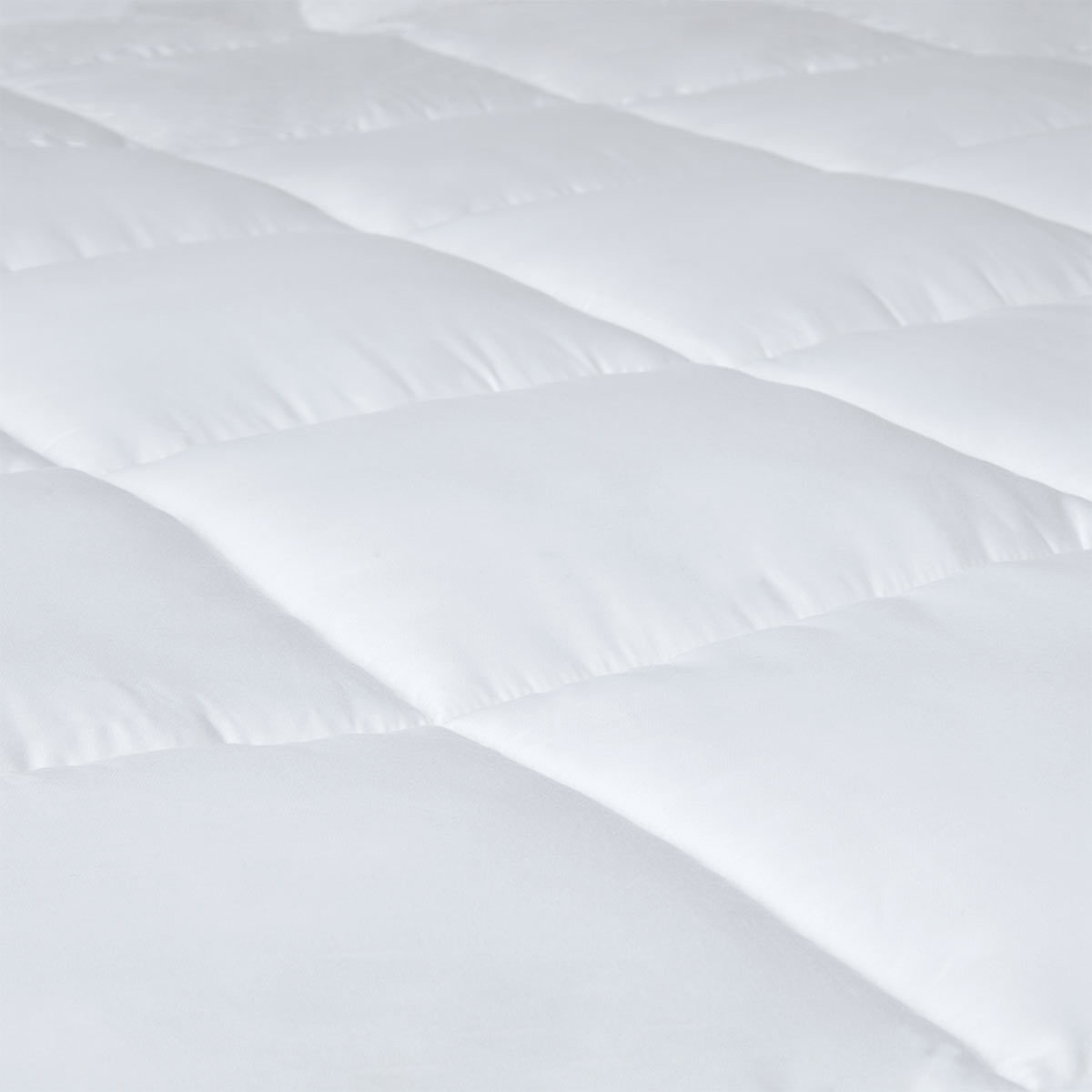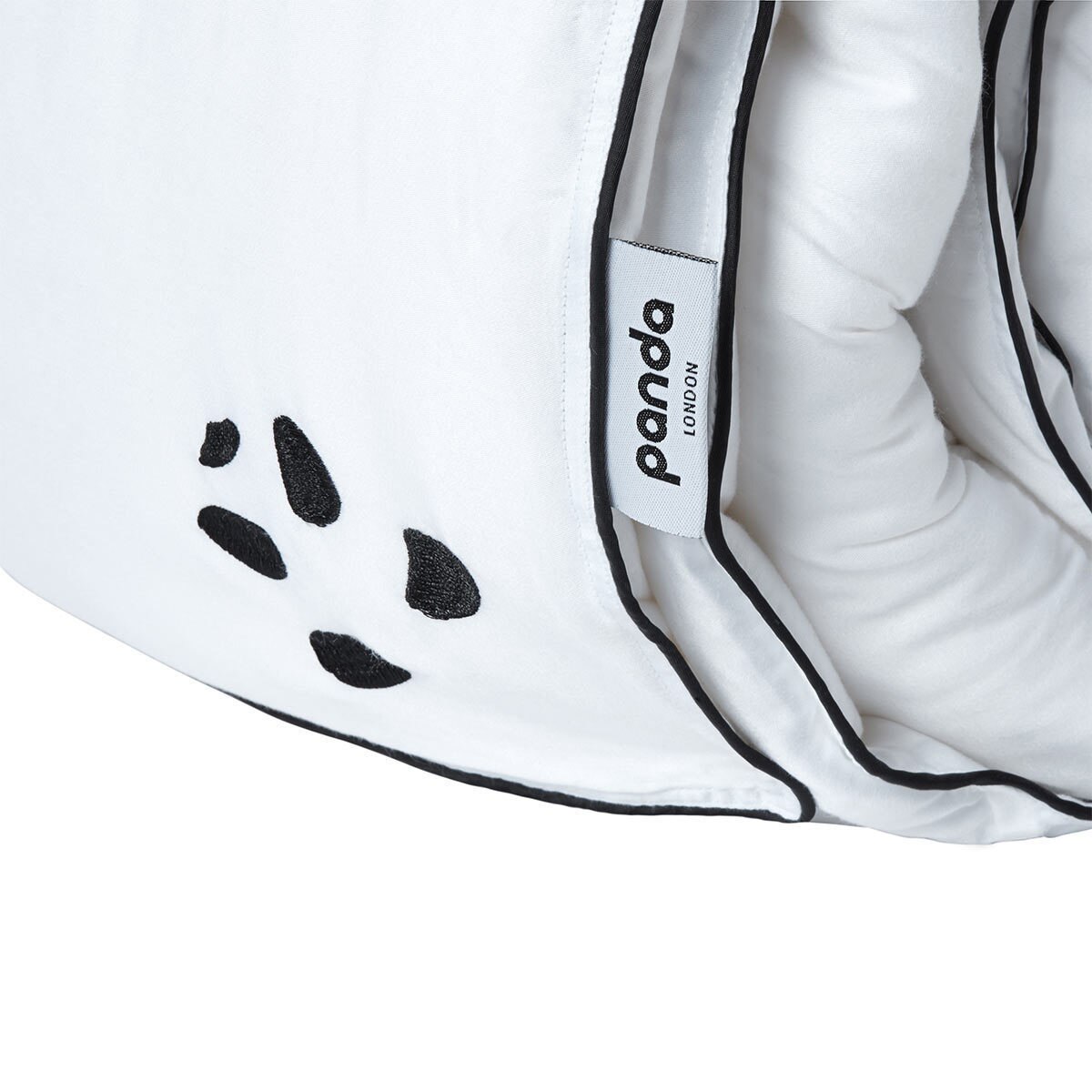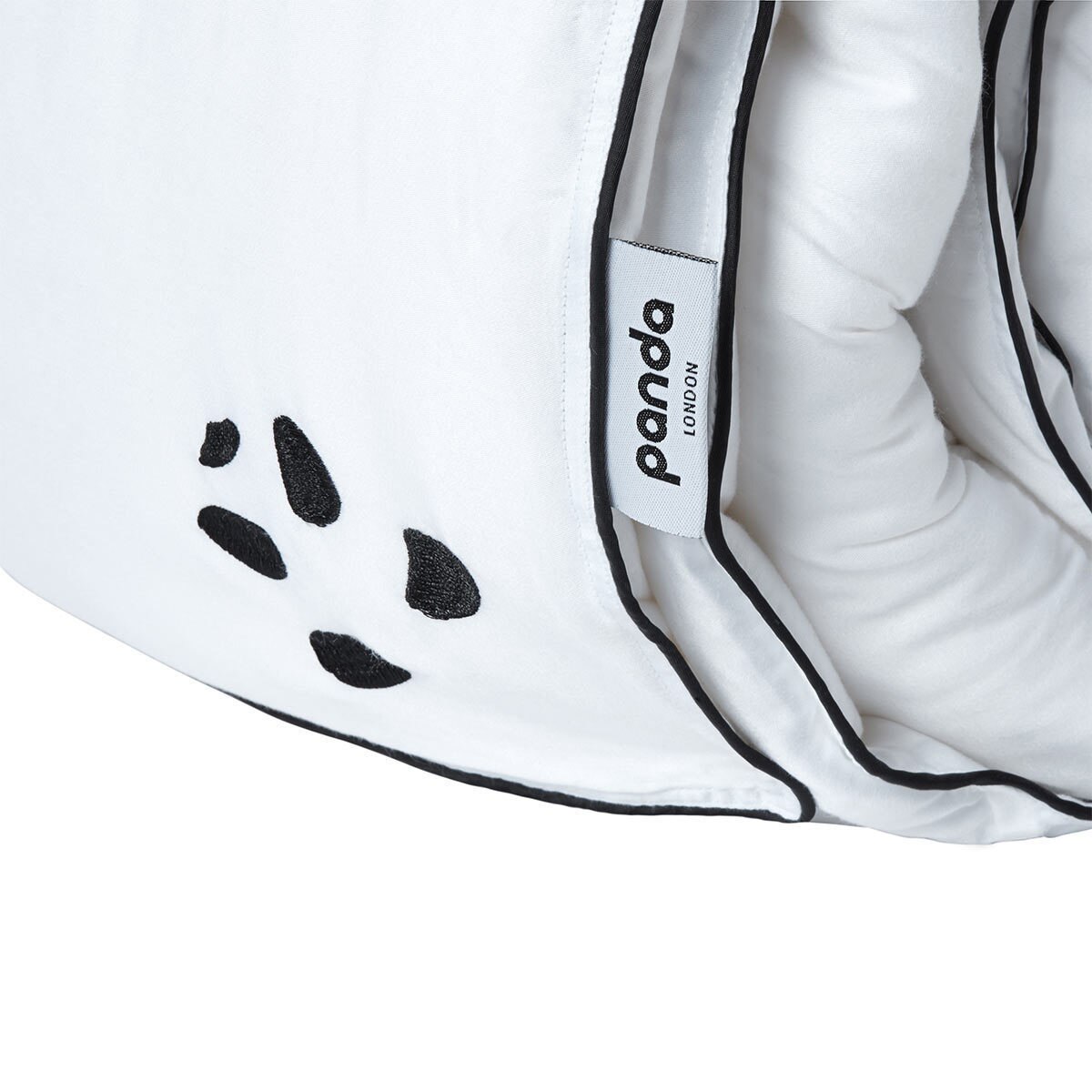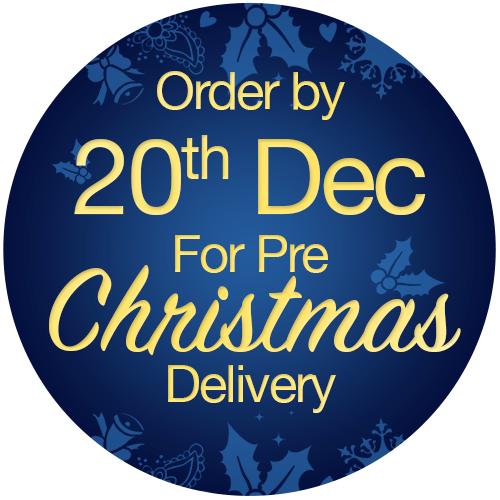 Panda The Cloud Bamboo 10.5 Tog All Seasons Duvet, King Size
Item #294830
Features
- King
- 10.5T All Seasons Duvet
- Anti-bacterial & Hypoallergenic
- Vegan Friendly
Imagine drifting off on a cloud, floating well above the hectic world below as you fall into a deep slumber. The Panda Cloud Duvet is the perfect place to escape the rush of the day, for a perfect night's sleep.
A duvet should be cosy, fluffy and light. That's why Panda has created The Cloud, a duvet with a luxuriously soft, down feather feeling, but using ethical bamboo microfibre. The natural, hypoallergenic and antibacterial material is suitable for sleepers with sensitive skin or allergies, and is both breathable and insulated.
For the perfect overall experience, Panda blended the bamboo with Nano Microfibre. The Nano Microfibre makes the duvet lighter, fluffier and even more breathable. The synergy between both the Bamboo and Nano Microfibre gives a feeling that cannot be named anything other than The Cloud.
Bamboo is naturally anti-bacterial and resists mould, fungi, mildew and dust mites. It is also suitable for sleepers who suffer from eczema, sensitive skin or hay fever. With a rating of 10.5 Tog, this duvet is suitable for all seasons. Throughout extreme temperatures, the bamboo microfibre will keep you warmer in the Winter and cooler in the Summer.
Features:
10.5 Tog all seasons
Antibacterial & hypoallergenic
Bamboo is naturally temperature-reactive, perfect for all seasons
Sewn through (Bavarian) pocket construction for an even distribution of fill to prevent cold spots
Washing Instructions: Machine wash (40°). Suitable to be tumble dried at a low temperature
Material:
Cover: 100% Bamboo (300 Thread Count)
Filling: 50% Bamboo, 50% Nano Microfibre
Brand
Panda
Material
Cover: 100% Bamboo (300 Thread Count)
Filling: 50% Bamboo, 50% Nano Microfibre
Type
Duvet
Dimensions
W 225 x L 220 cm