Your Connection to all things Costco
Stories and more to help you get the most out of your Costco membership.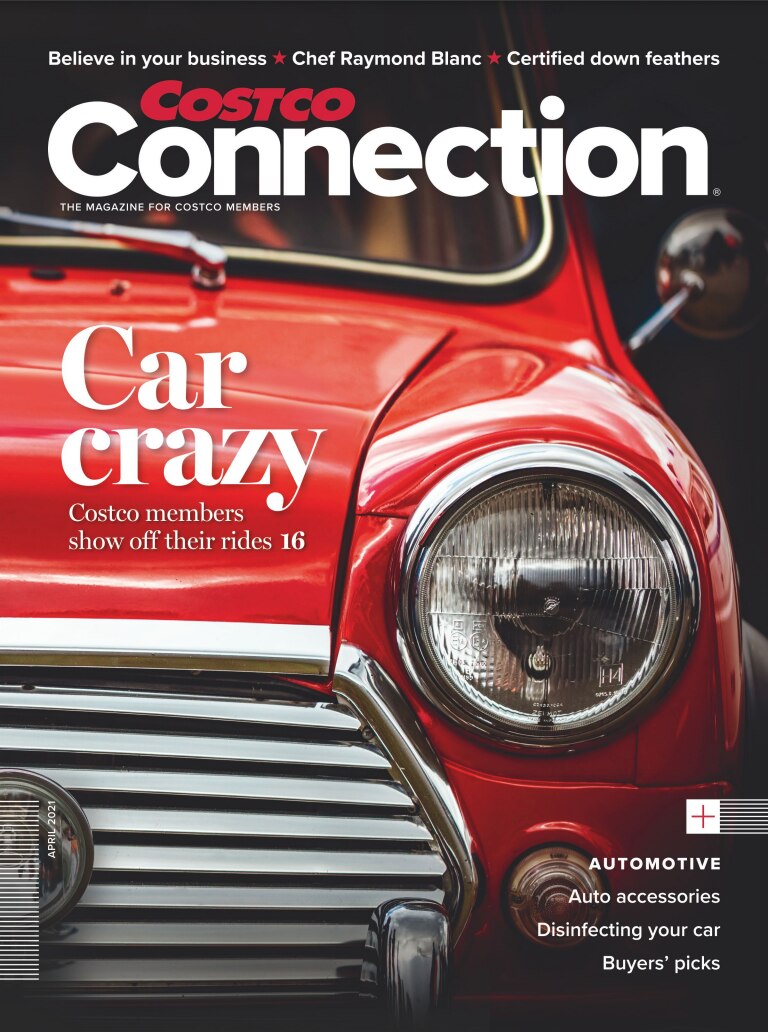 Current Issue
We asked Costco members to get in touch if they owned a unique or classic car and we were blown away by the response! Read all about our member's rides in this issue's cover story. The Automotive section takes a look at the must-have items and devices to stock your car with, as well as how to keep your car clean and why it's so important. Our new feature, Farm to Table, focuses on Costco's fresh foods with some fantastic recipes for you to try at home. Come see what's on the table! All this and more can be found in the April Connection.
See the current Costco Connection .
---