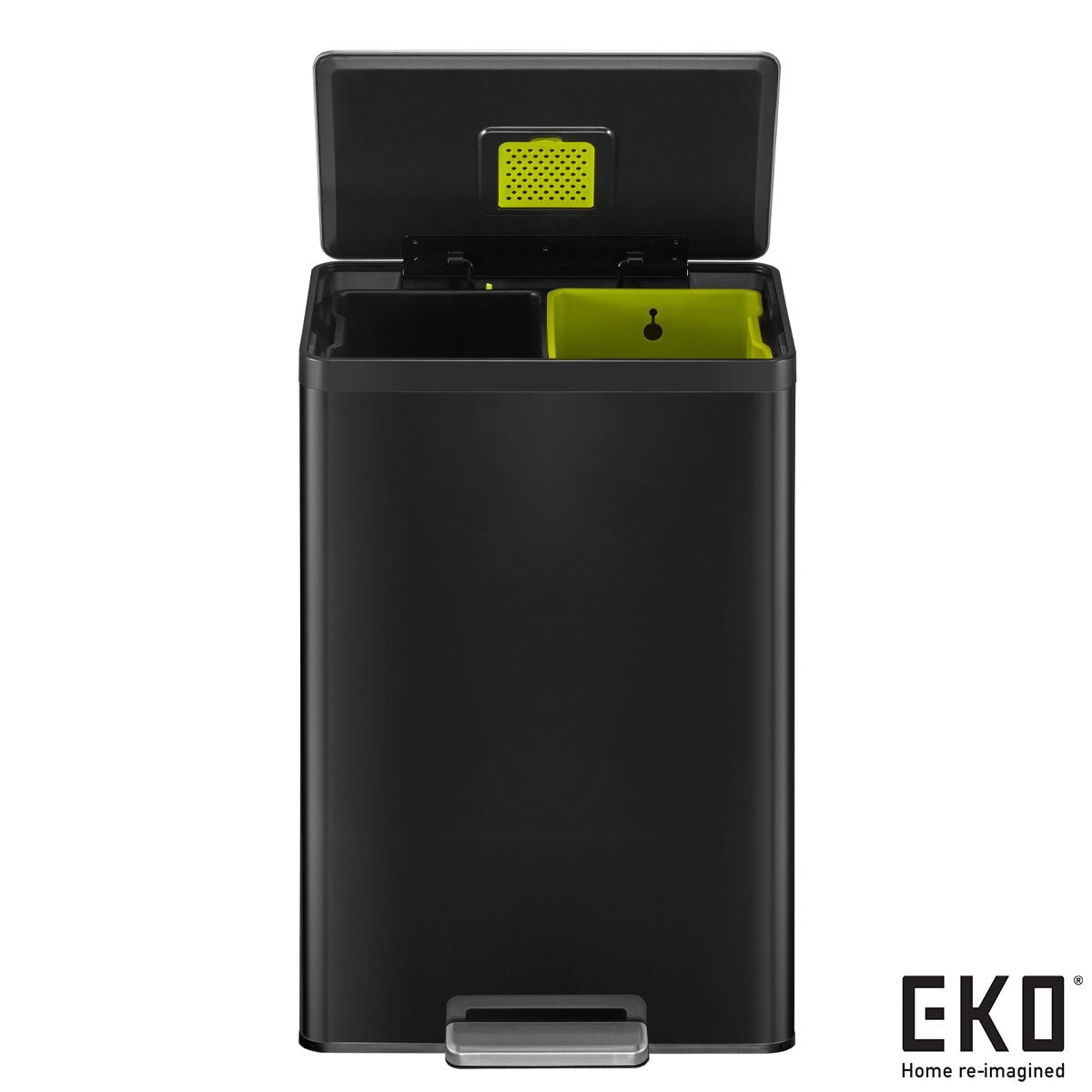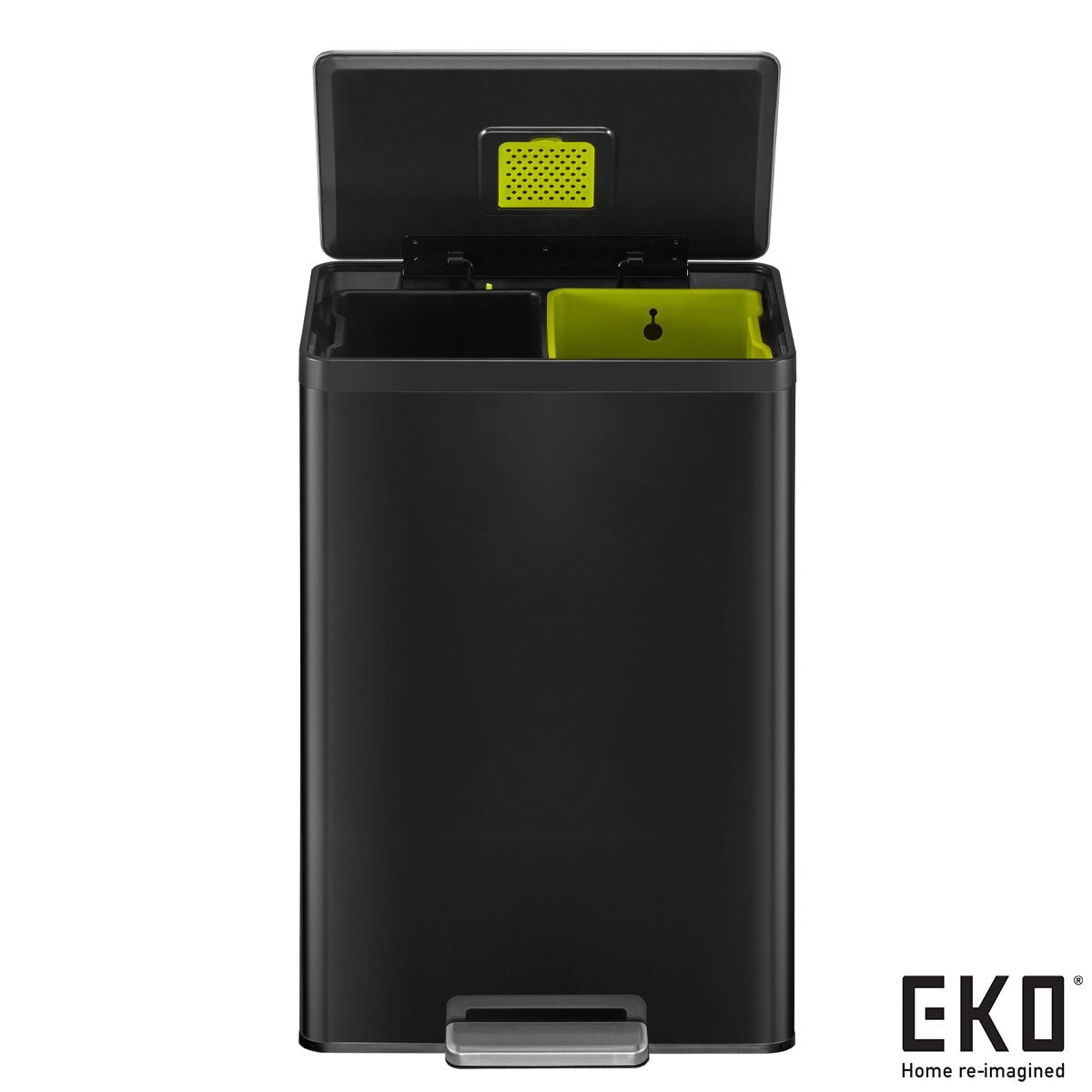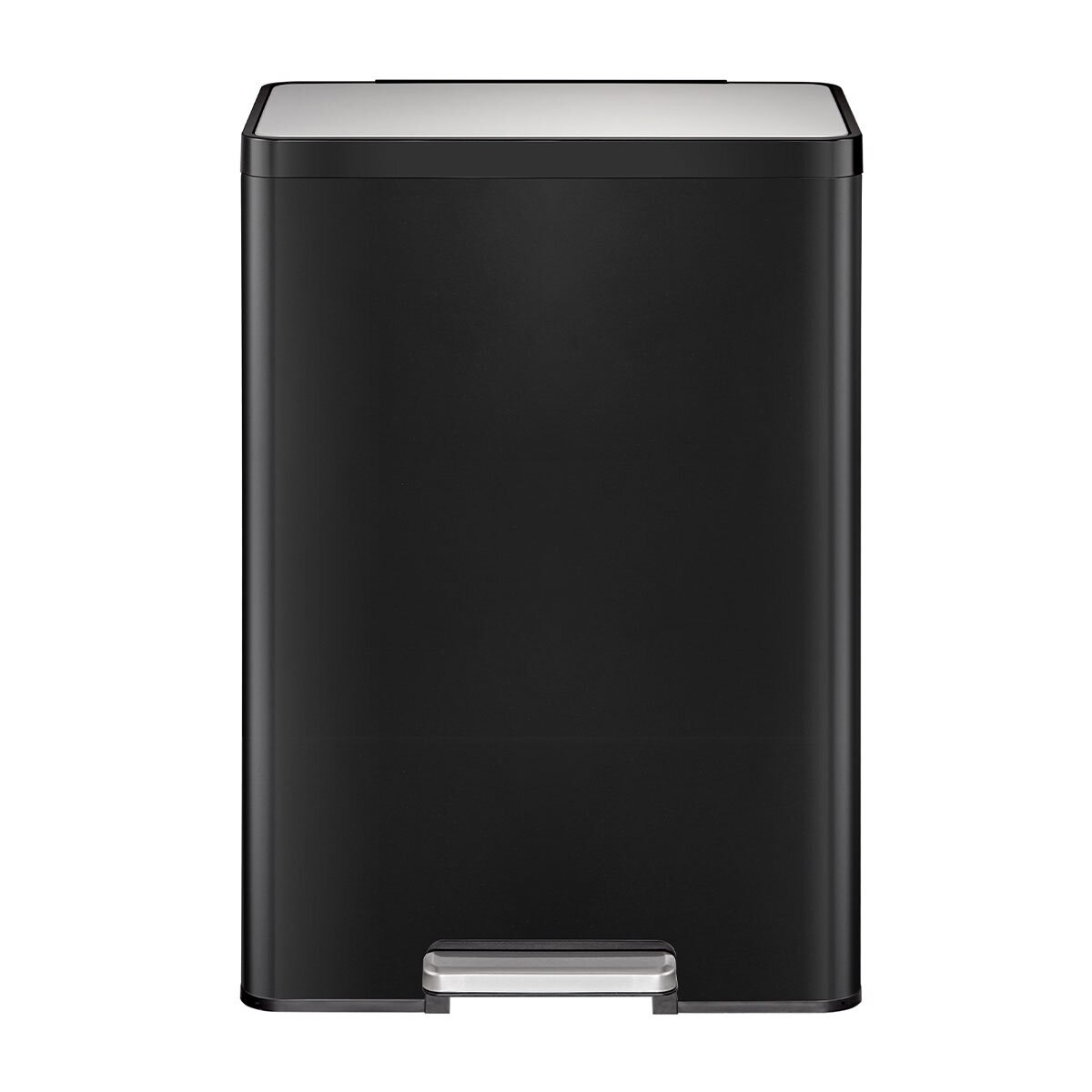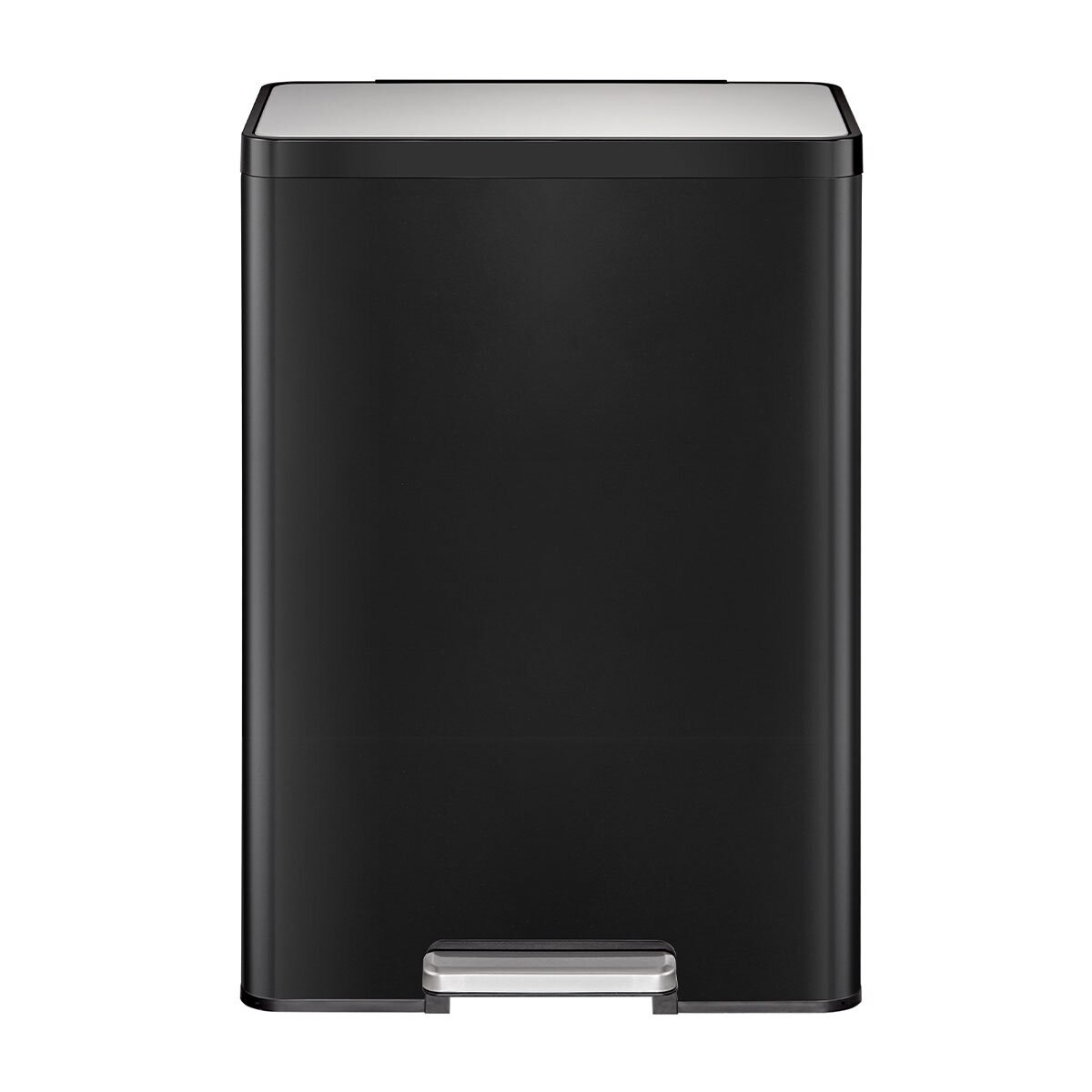 EKO Ecocasa II Recycling Bin 20L+20L in Matte Black
Item #394605
Features
- Colour coded, removable inner buckets for easy waste separation

- High quality, fingerprint proof coating

- Odour filter compartment
The EKO Ecocasa II is a stylish, stainless steel pedal bin, with two colour coded removable inner buckets to separate your recycling and general waste.
A high quality coating helps keep it clean and looking good whilst its sleek, fuss free design fits flat against walls, optimising floor space. It features a durable pedal mechanism and a soft close lid. The clever bin bag fixer holds any size bin liner in place, preventing it from falling down.
It has a deodoriser compartment to use with an EKO carbon odour filter or a perfume capsule, keeping your room smelling fresh.
Features
40L capacity (20L+20L)
Colour coded, removable inner buckets for easy waste separation
Fingerprint proof coating
Slim, stay open lid function, to help with longer tasks
Durable pedal mechanism and soft close lid
Odour filter compartment to hold an EKO carbon odour filter or a perfume capsule
3 year manufacturer warranty
Colour
Matte Black
Brand
EKO
Type
Kitchen Bin
Dimensions
H66 x W45 x D33 (cm)
H91.7 (cm) with lid open
Weight
7.42kg