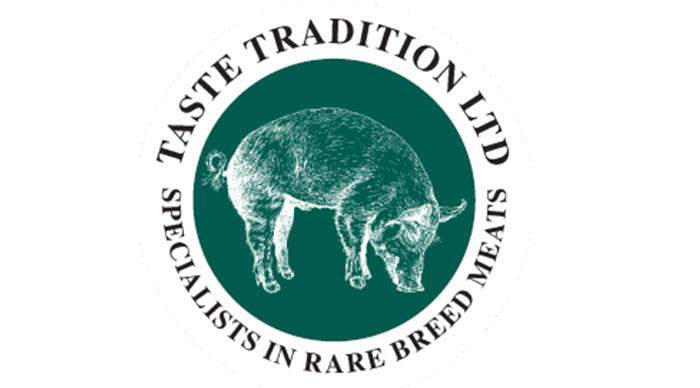 About Taste Tradition
Joyce and Charles Ashbridge founded Taste Tradition on New Year's Day 2004, and the family still farms in Cold Kirby as they have done for three generations. Nestled near the top of Sutton Bank in the North York Moors National Park, the traditional methods of breeding, rearing and finishing livestock are still evident in their farming protocols today.
They believe that their success is due to the increased value people place on animal welfare, traditional farming methods and high quality, beautiful tasting, real produce. The breeds that they have chosen are well suited to outdoor rearing, and their cutting premises are purpose built and fully EEC licensed. Taste Tradition's SALSA accreditation also gives any customers the confidence that they operate at the highest level when it comes to food safety and hygiene.
Beef
Charles' Beef all come from rare or traditional breeds, with the majority being Longhorn, Shorthorn, Belted Galloway, Dexter, Aberdeen Angus and Hereford or Red Poll. These breeds take longer to mature, and require extensive farming, but it is the marbling in the meat and the flavours that it produces on the palate that make it well worth the effort!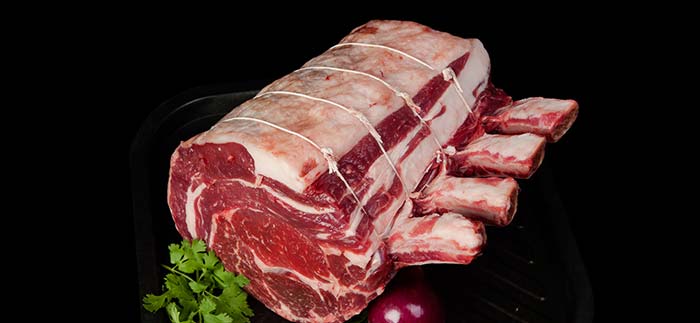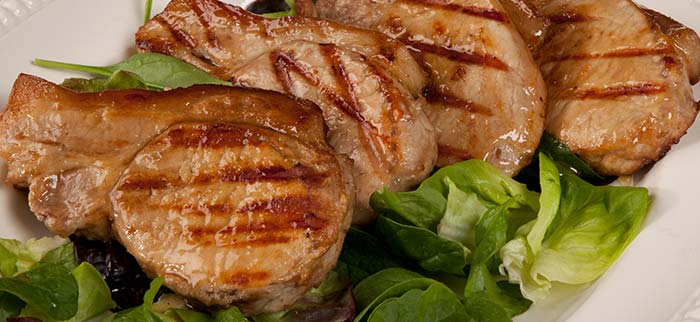 Pork and Gammon
All of the Pork and Gammon at Taste Tradition is of rare or traditional breed origin, typically Gloucester Old Spot, Saddleback, Berkshire, Middle White and Large Black. These breeds carry an extra bit of fat which helps to infuse moisture and adds a superbly distinctive flavour into the meat whilst it cooks.
The sows usually produce two litters (9-11 piglets) per year, and are left to furrow unattended in their own outdoor huts. The pigs consume natural feed, along with specialist rations that are formulated free of GM products. This feed is one of the factors responsible for the high quality and flavour of the pork that Taste Tradition produces.
Lamb
Unlike Charles' pigs and cattle, the majority of his flock of Sheep and Lambs are not rare breed. Instead they rear Texel and Suffolk, because they find that these breeds suit their system; they are able to convert forage into meat effectively, are well fleshed, and produce a very consistent quality of carcase.
Unlike pork and beef, lamb fat is deemed to be less desirable; therefore, these breeds are able to provide the high quality of lamb, without the excess fat.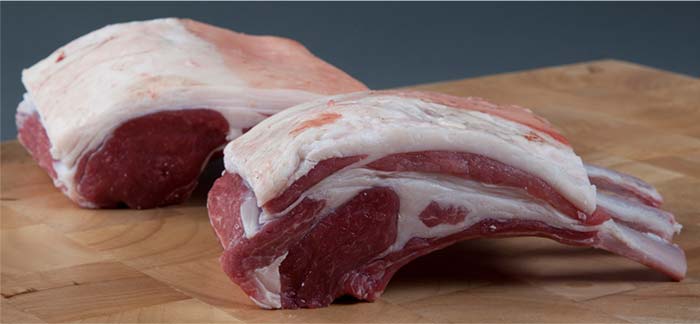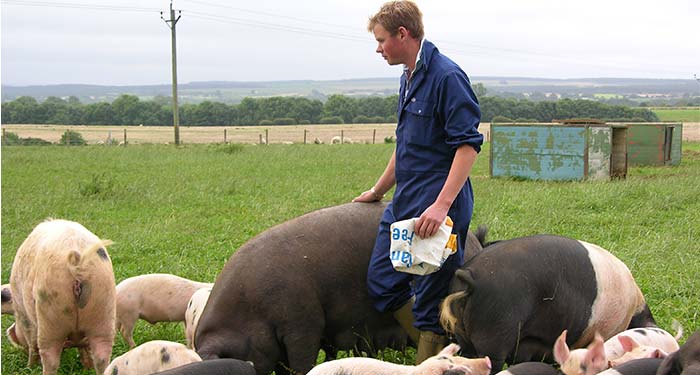 Awards
BPEX Best Cured Product 2013 (Gold)
BPEX Foodservice Pork Product 2013 (Silver)
BPEX Fresh Pork Cut 2012 (Gold)
Meat Management Awards Best Beef Product 2012 (Gold)