Sparkling wine is wonderful to drink on its own, but it can be even more enjoyable as the main ingredient in a variety of cocktails. Sparkling wine can make these beverages more exciting and also suitable for a wide variety of occasions. Since many call for a touch of fruit, and they're all particularly refreshing, they are perfect liquid treats for spring.
The best sparkling wines are those from the Champagne region of France (only sparkling wines from this region can be called Champagne). This is where names like Cristal and Dom Perignon originate. For people who do not want to indulge in a bottle of Champagne, there are plenty of affordable sparkling wines, such as those from Italy (Prosecco) and Spain (Cava).
Whether made from Champagne, Prosecco or Cava, sparkling-wine-based cocktails are an appetising treat for any party, large or small. And making them can be very easy. In many cases, all you need to do is add a splash of fruit juice or fruit nectar to sparkling wine and it instantly becomes something fresh and interesting.
For a delightful presentation, drop in small pieces of fruit or even top the sparkling wine with a fruit peel or organic rose petals. There are countless ways to craft sparkling wine cocktails, including these popular ones that are sure to be hits.
Champagne Cocktail Recipe
Considered a true classic, the historic Champagne Cocktail, also known as Chorus Girl's Milk, can be traced back to the 1800s, when it was first published in Jerry Thomas' The Bon Vivant's Companion: The Original Cocktail Guide. The classic version features a nice balance of bitter and sweet and allows the sparkling wine to shine, which is why choosing a high-quality sparkler is important.
1 sugar cube
2 to 3 dashes Angostura bitters
90 ml chilled sparkling wine Lemon twist
Drop the sugar cube into a Champagne glass and soak it with 2 to 3 dashes of Angostura bitters. After the sugar has slightly dissolved, fill the glass with wine and top with the lemon twist.
Recipe courtesy of mixologist Tommy Sieritis.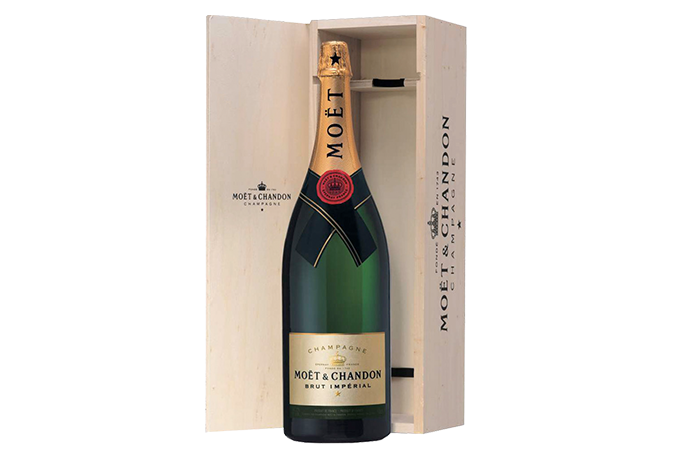 Bellini Recipe
The Bellini was invented in the 1930s at Harry's Bar in Venice by Giuseppe Cipriani, who named the drink after his favourite artist, Giovanni Bellini. Today, this drink has become as ubiquitous as the mimosa, and is found on brunch menus everywhere, but it's often made way too sweet, using peach syrup instead of fresh purée, which was never how the drink was intended to be consumed. If made correctly, this is a refreshing and dry cocktail that allows the true flavou rs of peach to shine through.
60 ml peach purée (simply peel and slice a peach and purée in a blender or mash with a fork-be sure to remove the pit!)
290 ml sparkling wine. Place the peach purée in the bottom of a Champagne glass and top with the wine. Stir and serve.
Recipe courtesy of mixologist Tommy Sieritis.
French 75 Recipe
Invented in 1915 at Harry's New York Bar in Paris, a favourite of Ernest Hemingway, this combination was said to have such a kick that it felt like being shelled with a powerful French 75 mm field gun. The drink is a mix of gin, lemon juice, sparkling
wine and sugar.
30 ml gin
15 ml lemon juice
1 spoonful of icing sugar
60 ml chilled sparkling wine
Lemon twist
Fill a shaker with ice and add the gin, lemon juice and icing sugar. Shake vigorously. When chilled, strain into a Champagne glass and top with wine. Add the lemo n twist.
Recipe courtesy of mixologist Tommy Sieritis.
Sparkling Cocktails
By Romar Nichols
Romar Nichols is a buyer in Costco's wine, spirits and beer department.