It's that festive time of year when party invites start to roll in and calendars fill up with holiday gatherings. Personally, I enjoy hosting get-togethers as much as I like attending them. Whether it's for a small crowd of six or a house full of people, Costco shoppers will find a wonderful selection of wine and a variety of cheeses available at costco.co.uk to get the party started.
Similar to our fine wine, we have a fantastic selection of fine cheese from around the world. Cheese and wine are made for each other, and experimenting with different combinations is part of the fun.
Balance is the Key
When choosing wine and cheese combinations, the goal should be to enhance the flavour of both. Balance is key - one should not overpower the other. Traditionally, white wines pair better with mild or soft cheeses, whereas red wine matches well with hard, strong flavoured cheeses.
A classic pairing is a soft, creamy goat cheese with fresh, tangy flavours and a lovely refreshing Sauvignon Blanc from New Zealand or Sancerre. If you are in the mood for a lighter-style fruity Beaujolais or a fruit-forward Washington state Merlot, a mild sheep cheese is a particularly good match.
Pairing a hard cheese, such as Comte, with slightly sweet, nutty flavours, and an earthy, fruit-driven Pinot Noir is another crowd pleaser. If you are seeking the perfect partner for stilton or a similar style - a blue cheese with bold, strong flavours - a rich and intense port will not let you down.
Cheese and wines from the same region often form terrific combinations. For example, a hard, dry Parmigiano-Reggiano, from Italy, pairs magnificently with a rich, structured Brunello di Montalcino or a Barolo. One of my all-time favourite pairings is Manchego, a sheep's milk cheese from Spain, and a Rioja Tempranillo with notes of earth and minerality. For fun, try adding a handful of Marcona almonds, and jamón to this cheeseboard.
Additionally, a chilled glass of French Champagne is delightful with mild, creamy rich French Brie.
Additional Delicious Touches
To complete the setting, you'll need a few extras to go along with your cheese platter and wine. I like crusty French baguettes - they're simple enough to not interfere with the cheese flavours. Adding fruit will bring colour and dimension to your plate. Try Asian or Bosc pears, blackberries, strawberries and figs.
It's best to serve your cheese at room temperature. Remove it from the refrigerator 30 to 60 minutes prior to serving for the full flavours to be present. Whether you choose three of four cheeses for a small gathering or four to eight types for an open-house party, arrange your cheeses from mild to strong and label each for your guests. Moreover, you may want to serve each cheese with its own knife.
You are now on your way to throwing a great party. It's time to send out the invites and peruse the cheese and wine selection on Costco.co.uk. Why not make it interesting by asking your guests to bring their own favourite wine and cheese combination? Either way, you will be with family and friends, tasting through different combinations to find out what pairings work best for you.
Cheers!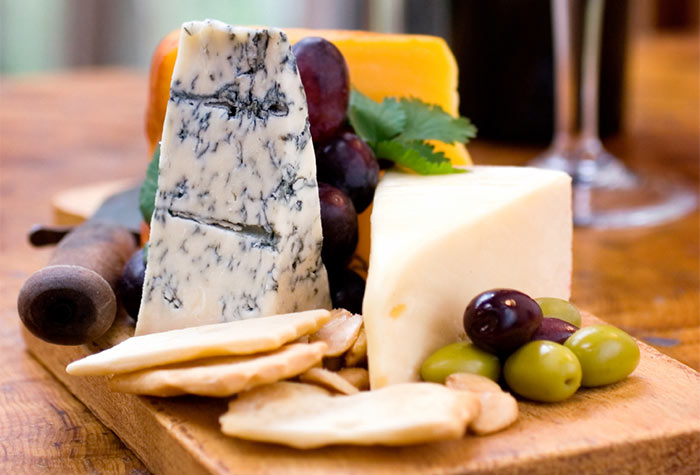 Perfect Pairings
By Annette Alvarez Peters
(Annette oversees Costco's US Beer, Wine and Spirits Programme)