Better quality water for your home
Select a product to find out the benefits:
Water softener
Drinking Water Filter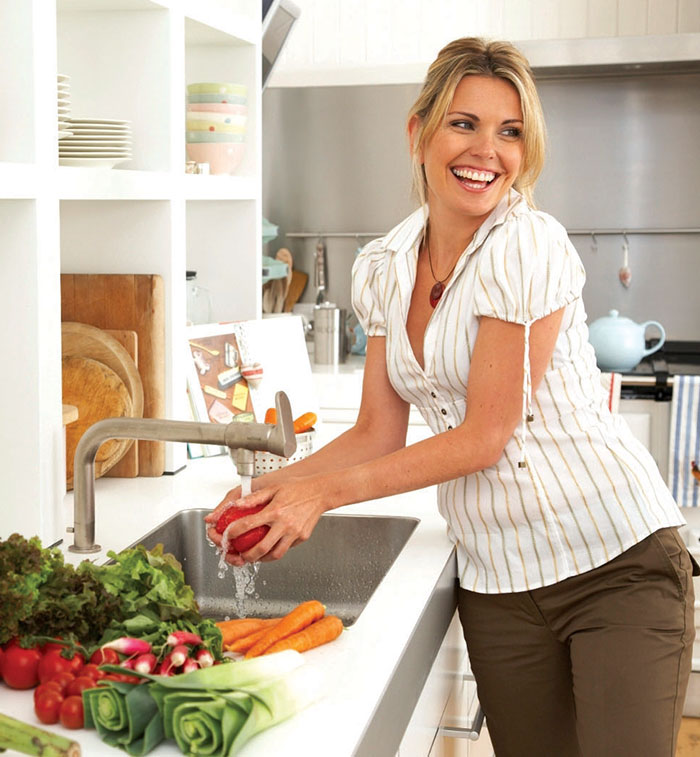 For the best home water results you need a water softener and a drinking water filter on tap. These products perform different functions, but when combined they make a world of difference. They're simple and straightforward to install too.
Benefits of a Water Softener
Say goodbye to limescale
There's really no reason to endure these hardships - with a water softener you can remove the 'harness' (calcium and magnesium ions) from your water and banish limescale for good. You'll notice the difference right away - your surfaces will be brighter, and your skin and hair will feel softer.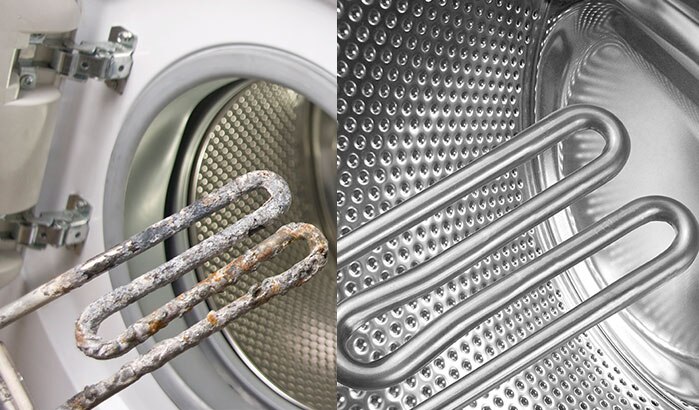 Save time and money
A water softener will soon pay for itself – no more wasting money on extra soaps and detergents, no more scrubbing unsightly stains off your surfaces, and your appliances will run more efficiently and last longer. Can you afford not to install one?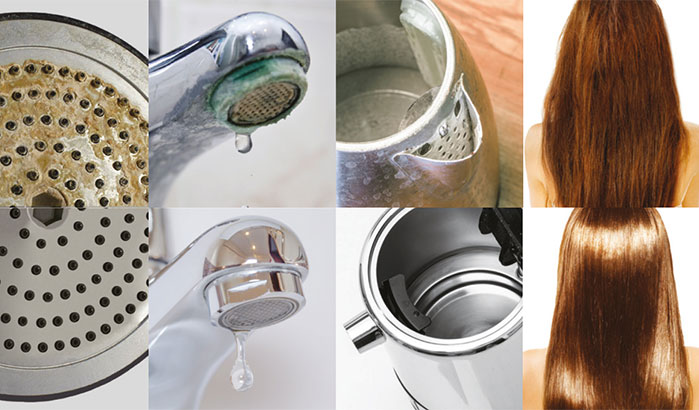 Say goodbye to dull hair, dry skin and furred kettles
Hard water can clog the skin's pores with soap residue preventing your skin's natural moisture and oils from coming out, leaving skin dry and hair dull. Kettles will also become limescale free, so no longer any need to descale.
How does the Kube water softener work?
A water softener removes hardness minerals (magnesium and calcium) from your mains supply through a process of ion exchange, turning it from hard water to softened water.
Softened water does not damage your home's piping or cause a build-up of scale in your appliances, such as your kettle, taps, washing machine, dishwater and hot water system.
Key features:
Attractive, compact package
Metered Regeneration: Water use is measured for high efficiency
Non-electric: Simple to use with nothing to plug in or timers to set
High capacity for salt storage
Single tank

Water softener product range
Benefits of a drinking water filter
For drinking water it isn't just about softening the water, it's also about reducing the other contaminants tap water carries and for that you'll require a separate drinking water filter. With this installed you will enjoy a constant supply of great-tasting water – without that nasty chlorine flavour – and when combined with a Kube water softening system, we're confident you'll never go back to standard tap water.
Filtered water helps to promote healthy living and better lifestyle. Filtered water removes impurities from mains water.
Fits under the kitchen sink to a mains outlet
Filtered water on tap and no more plastic bottles
Removes up to 99% of chlorine in mains water
Improve taste, odour and improves healthier living
Drinking water filter product range
INSTALLATION OPTIONS
Installation of a water softener and a drinking water filter is straight forward; however, we also offer an installation service for total peace of mind. Should you use this service, your water softener product warranty is also extended by 2 years and if a 22m is required this is included. Call 0808 164 2019.
Why Kinetico?
Kinetico are a world-leading manufacturer of high quality domestic and commercial water treatment products. We believe life is better with better water and making things better is the philosophy behind everything we do. Kinetico has a passion for changing lives through better water solutions.