Herb Fed are proud producers of Free Range poultry, fed on fresh herbs and happily living out in the fields just how birds should...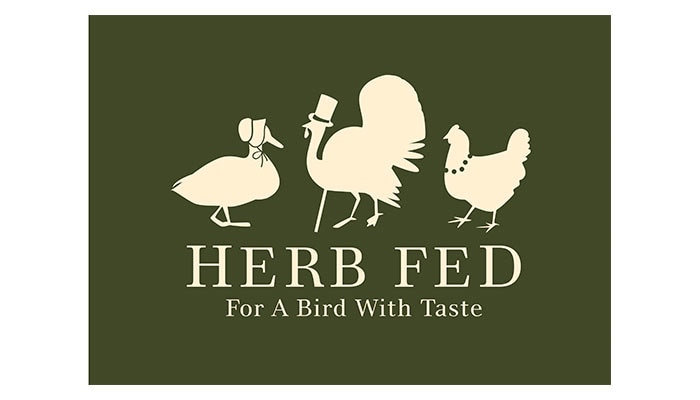 The Beginning
When we started farming the aim was simple - to produce 'a bird with taste' and offer something rather special. We are excited to have achieved this! Herb Fed was founded by Edward Wilkinson, chartered surveyor turned farmer! Edward left London in the credit crunch and with farming in his blood, returned to Yorkshire to develop his own business.
He wanted to produce poultry of quality but with a special difference that set it apart from others. He could also see the shift from mass produced supermarket meat, to a call for provenance, traceability and high welfare.
The Chickens
Our birds have something rather special about them – their unique diet which includes over 10 varieties of fresh herbs. The fresh herbs we introduce really enhance the natural flavour of the meat giving it a greater depth and unique taste.
We also recognise the part husbandry plays in ensuring great tasting produce and the importance of knowing where your food has come from. Our chickens are truly free to roam outside and make use of their natural instincts; being able to peck at the grass, find and eat insects, dust bathe and soak up the sunshine… or the rain!
They live in mobile huts in small flock sizes, are hand-fed and bedded up daily with fresh straw. By maintaining the highest possible animal welfare standards and enhancing their diet with fresh herbs, our birds have a flavour that is difficult to beat.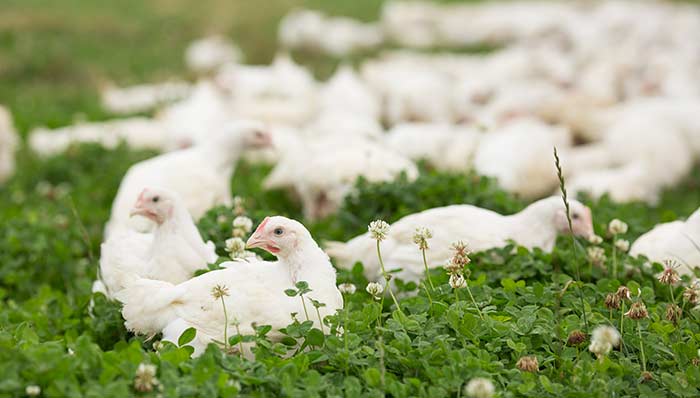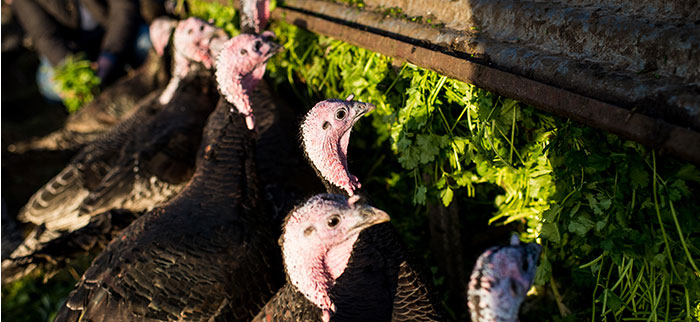 The Herbs
Fresh herbs are put in custom made miniature hay racks in the bird's fields where they are free to peck away at them at their will. All the herbs are a by-product of another local business and are either trimmings or herbs that have simply gone past their best and would otherwise end up on a compost heap.
Pecking through the herbs keeps the birds occupied and stimulated resulting in happy and extremely healthy birds. Furthermore, the herbs provide additional nutrients to their diet on top of the additive free cereal based feed they get from a local mill. By using this waste, Herb Fed is not only contributing to our bird's quality of life, but doing so in a way which is sustainable and environmentally friendly.
The Turkeys
Day old bronze turkey chicks know as poults arrive on the farm in July and are kept in small groups under heat lamps that are gradually turned down until they are 4 weeks old. At 4 weeks of age, they come off the heat as they have developed feathers to keep themselves warm and are able to run around and mingle with the rest of their friends. They enjoy soaking up the sun, eating grass and a good dust bath in the loose soil. It is at this stage that fresh herbs are introduced into their diet in custom built hay racks in the field.
Like our free range Herb Fed chickens, Herb Fed turkeys do not taste "herby", but by feeding our turkeys fresh herbs it enhances the natural flavour of the meat giving it a far greater depth and an extra dimension. Pecking through the herbs keeps the birds occupied resulting in a happy and extremely healthy bird. As well as this the herbs give additional nutrients to the turkey's diet on top of the cereal based, additive free feed from a local mill.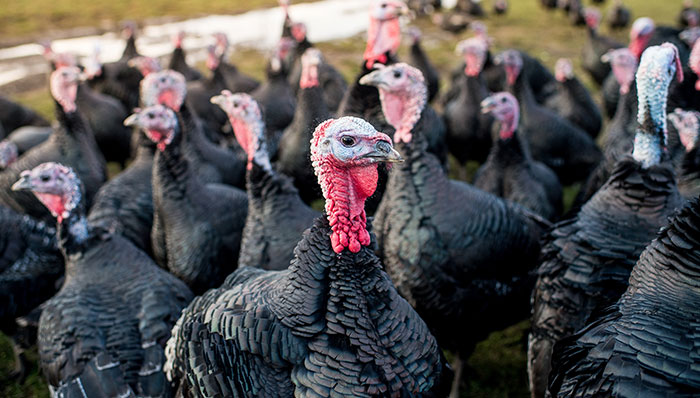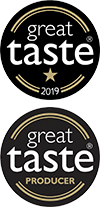 "They are
juicy

and

absolutely delicious

"

Janet Street – Porter, Food critic