About Ford Farm
Ford Farm have been perfecting the art of traditional cheese making for close to 40 years. Their cheese is lovingly made by their expert team of cheese makers who use traditional methods and recipes. They use as little machinery as possible in order to maintain their commitment to making all of their produce by hand.
Ford Farm, located on the Ashley Chase Estate, is idyllically situated in an area of outstanding natural beauty between the rolling Dorset Downs and the Jurassic Coast - an international world heritage site. The milk used to produce Ford Farm cheese is from their own herd on the Estate and from local Dorset herds strictly within a thirty mile radius.
The lush and plentiful pastures enable the grazing herds to produce deliciously rich and creamy milk, perfect for making their range of exclusive, award-winning West Country Farmhouse Cheese.
Many of the Ford Farm cheeses have been awarded Protected Designation of Origin (PDO) status. This means that when you choose a Ford Farm cheese, you can be assured that it is an authentic West Country Cheddar, made in its own historical region and in keeping with tradition.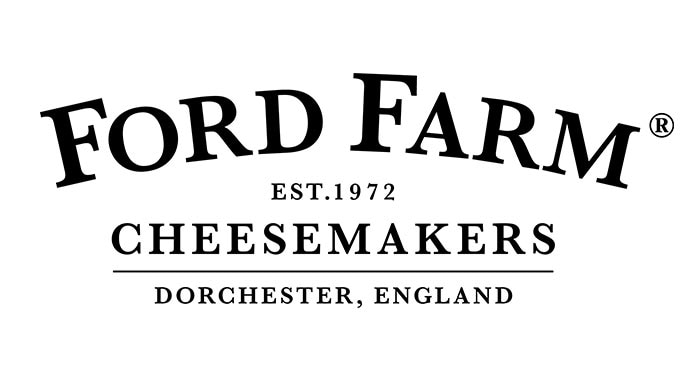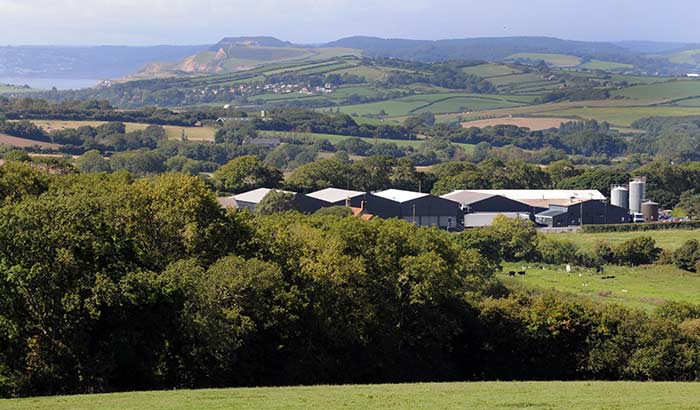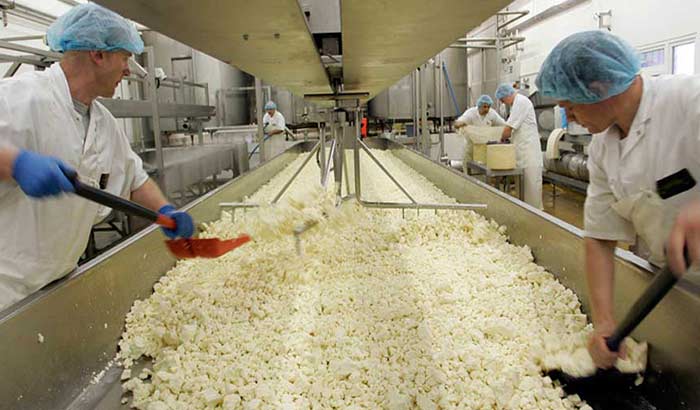 Discover The Range
Ford Farm is well known for its innovative approach to cheese making with research and development being a key part of their business. New flavours, textures and blends are frequently added to the portfolio and they also try out different maturing techniques to enhance the flavour of their cheese. The award winning and ever popular Cave Aged Cheddar is cloth bound and matured 200 ft underground at Wookey Hole - the famous caves in Somerset. The constant temperature of the atmosphere gives this cheese its delicious, distinctive flavour and you can see the cheese maturing when you visit Wookey Hole Caves.
To complement their finest Cave Aged Cheddars, the Ford Farm range also includes 'Billies' Goat Cheddar, 'Oakwood' Smoked Cheddar, 'Dorset Red' (a smooth yet tangy, smoked Cheddar), flavoured cheeses including Wensleydale with Cranberries, Sage Derby, and a selection of waxed cheeses.
Many of these cheeses are included in the Dorchester and Dorset cheese celebration cakes from Ford Farm. Stacked high with a variety of high quality british cheeses, these cheese celebration cakes make an ideal centrepiece for any event, and are a delicious alternative to a traditional wedding cake or cheese board!