About FIJI Water
On a remote Pacific island, 1,600 miles from the nearest continent, equatorial trade winds purify the clouds that begin FIJI Water's journey through one of the world's last virgin ecosystems. As tropical rain falls on a pristine rainforest, it filters through layers of volcanic rock, slowly gathering the minerals that give FIJI Water its soft, smooth taste. The water collects in an artesian aquifer, deep below the Earth's surface, shielded from external elements by confining layers of rock. Pressure forces the water towards the surface, where it's bottled at Viti Levu, away from external elements until you unscrew the cap.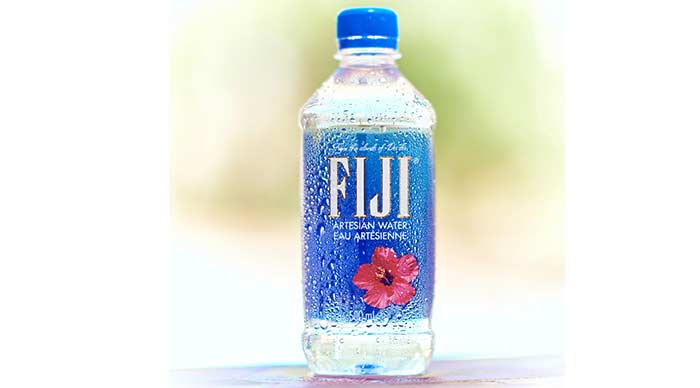 FIJI Water Story
FIJI Water was founded in 1996 out of the desire to share high quality water with the world. Today, it is available in leading hotels, fine restaurants and retail locations.
As a leading export of the Fiji Islands, FIJI Water is now the number one imported bottled water in the United States and is enjoyed in over 60 countries across the globe.
FIJI Water Foundation
Launched in 2007, the FIJI Water Foundation is a charitable trust funded and supported by the owners, employees and corporate affiliates of FIJI Water. The FIJI Water Foundation is one of the largest philanthropic organisations in Fiji and has focused its efforts and investments on three priority areas of development: (1) providing clean water access to rural communities; (2) building educational facilities and infrastructure that benefit children, teenagers and adults; and (3) providing access to healthcare services to underprivileged communities. Additionally, the Foundation offers disaster relief during floods and severe weather events that frequently impact the islands.
To date, the Foundation has funded projects touching hundreds of thousands of lives across the Fijian islands.