The World's
Toughest
Shredders®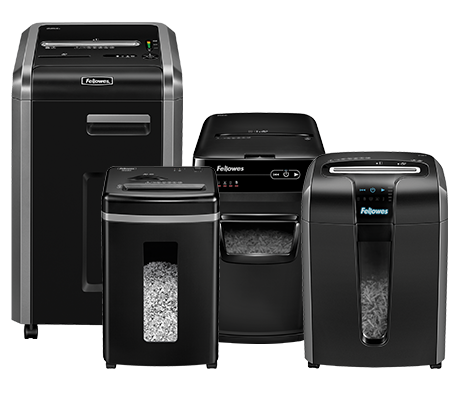 Keep it confidential, identify fraud is a threat to all of us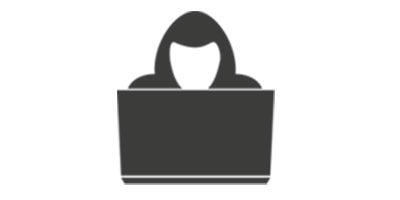 Protect your personal and business data from fraudsters' hands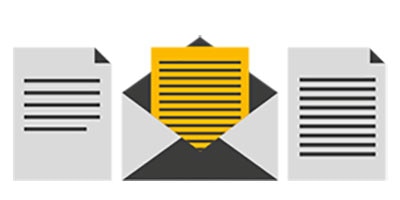 Paper is a major cause for information leaks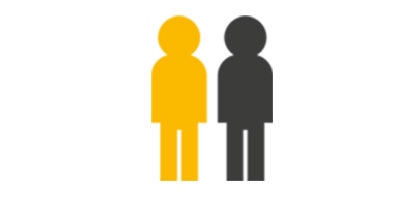 Shred your documents, when you don't need them anymore!
How to choose the perfect shredder for you
Consider the environment your shredder will be used in. Ask these four questions to match your usage needs to a shredder that will deliver
1
Where will the shredder be used?
Commercial
Our commercial grade shredders are ideal for large offices with multiple users, feature continuous run times for non-stop shreddding and are engineered for heavy usage.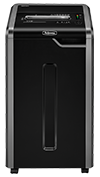 Small Office / Home Office
Our small office/home office shredders are ideal for 1-3 users who handle confidential information, feature up to 30 minute run times and are engineered for medium/heavy usage.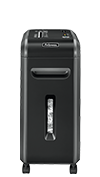 Personal
Our personal shredders are ideal for individual users handling confidential information in the office or home, feature up to 10 minute run times and are engineered for light/medium usage.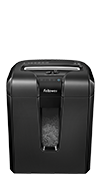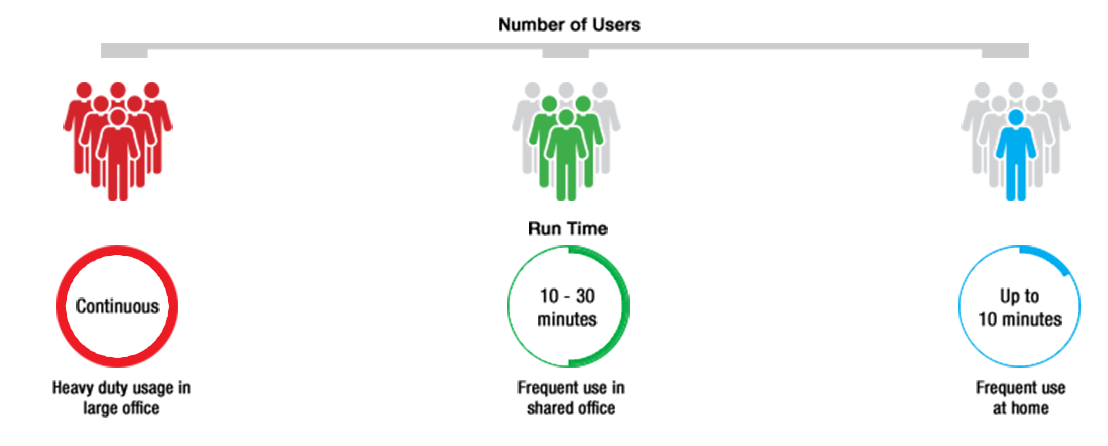 2
What level of security is required?

Strip-Cut DIN P-1 and P-2 Shreds A4 sheer in approx. 36 strips, based on 5.8mm cut-size
Perfect for a home use who requires a reasonably low level of security.

Cross-Cut DIN P-3 and P-4 Shreds A4 sheer in 410 particles, based on 4 x 38mm cut-size
Perfect for sensitive business material and home office use, they are the minimum legal grade for destroying sensitive material in a business.

Micro-Cut DIN P-5 Shreds A4 sheet in 2500 particles, based on 2 x 12mm cut-size
Ideal for highly confidential documents and commercial use.
3
What features do you require to help you shred easier, safer, quieter and for longer?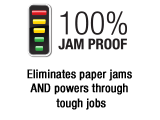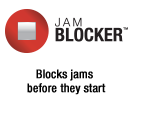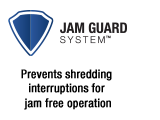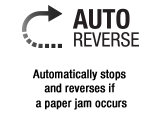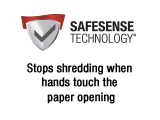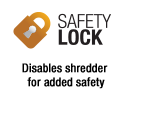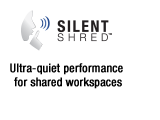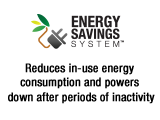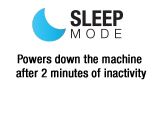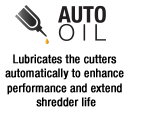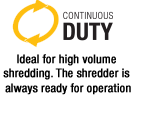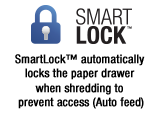 4
Which shredder range would best suit your needs?

AutoMax™
The Automax 200C provides automatic shredding for maximum productivity. What makes Automax Superior is the AccuFeed technology that provides a powerful 200-sheet automatic shredding experience. This time saving innovation that allows automatic shredding at the deskside helps maximise productivity and leaves you to do the important stuff. Automax makes shredding easier and better with a variety of features to improce productivity, you won't be distracted by the noise as the Automax SilentShred™ feature provides ultraquiet performance for shared workspaces. These unique features allows a truly walk-away shredding experience.

Microshred™
Fellowes Microshed range of Shredders offer superior security (DIN Level P-5) shredding ideal for highly confidential paper waste and greater peace of mind.
Powershred®
The Fellowes Powershred range are high performance professional and deskside shredders, engineered for quality performance. From a single user to high volume continuous shredder, the Powershred range has a shredder to suit your customer's needs.