About Coln Valley Smokery
Coln Valley Smokery is one of the few remaining traditional smokehouses in the UK. It has carved a reputation as one of the UK's most renowned artisan smoked salmon and premium smoked food producers, supplying London's premium food halls and Michelin-starred restaurants throughout the country. They pride themselves on using traditional methods, which include hand filleting, dry sea salt curing and slowly and naturally cold smoking the salmon.
Coln Valley use superior, sustainably sourced Scottish salmon, which is reared in the cold clean waters off the rugged North West coast. The salmon are hung in traditional brick kilns where they are gently infused with the smoke from the smouldering oak and beech woodchips. The same method has been used by their master smoker for over 30 years.
The result? A succulent salmon with a deliciously mild smokey flavour - smoked salmon 'as it used to taste'.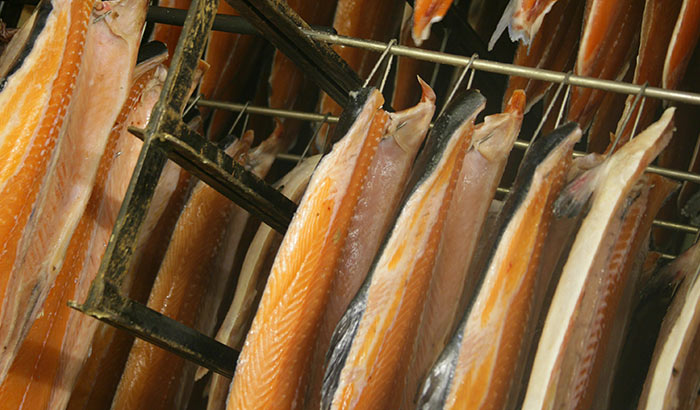 Discover The Range
Perfect for starters, buffets or simply to enjoy at home for breakfast, Coln Valley have something for every occasion!