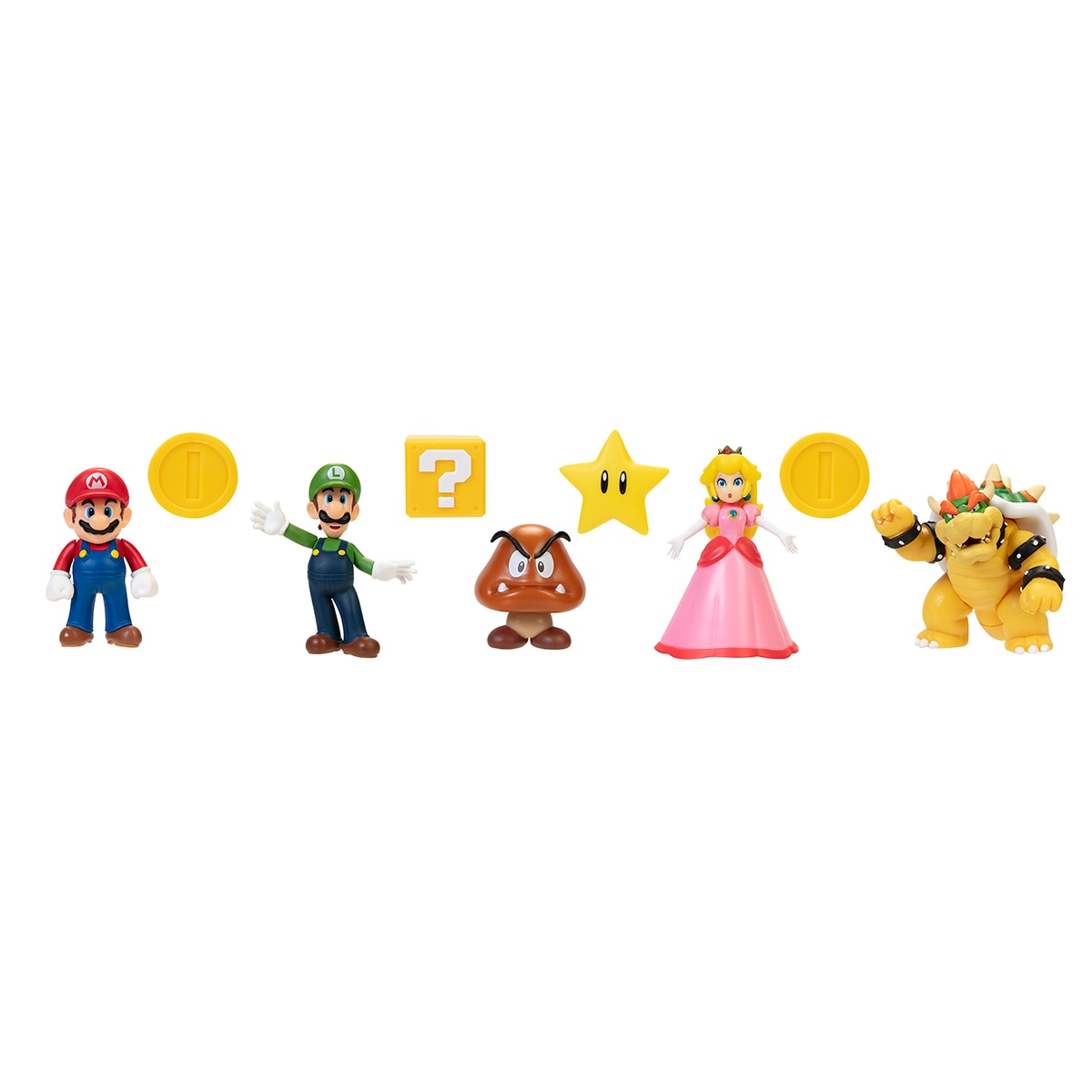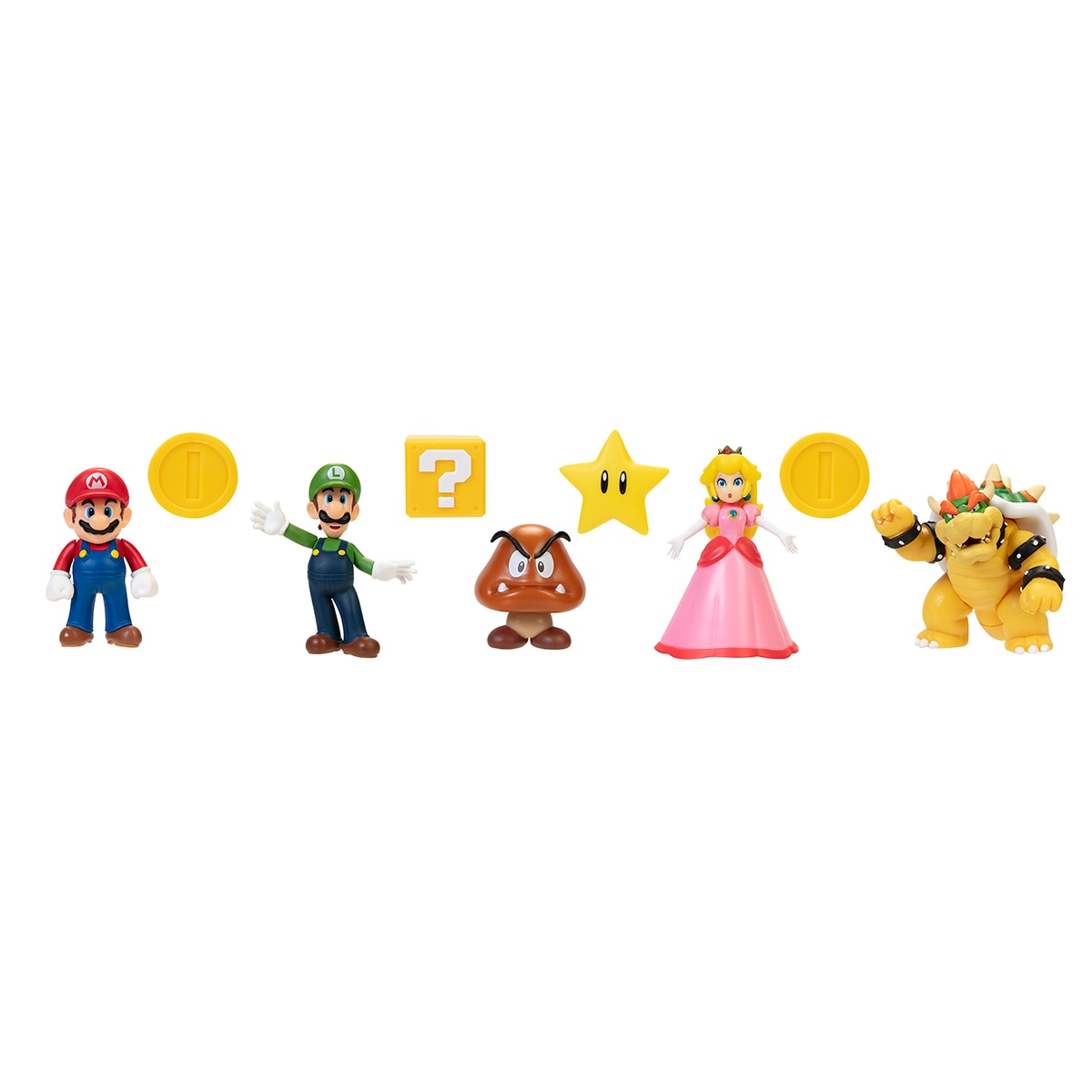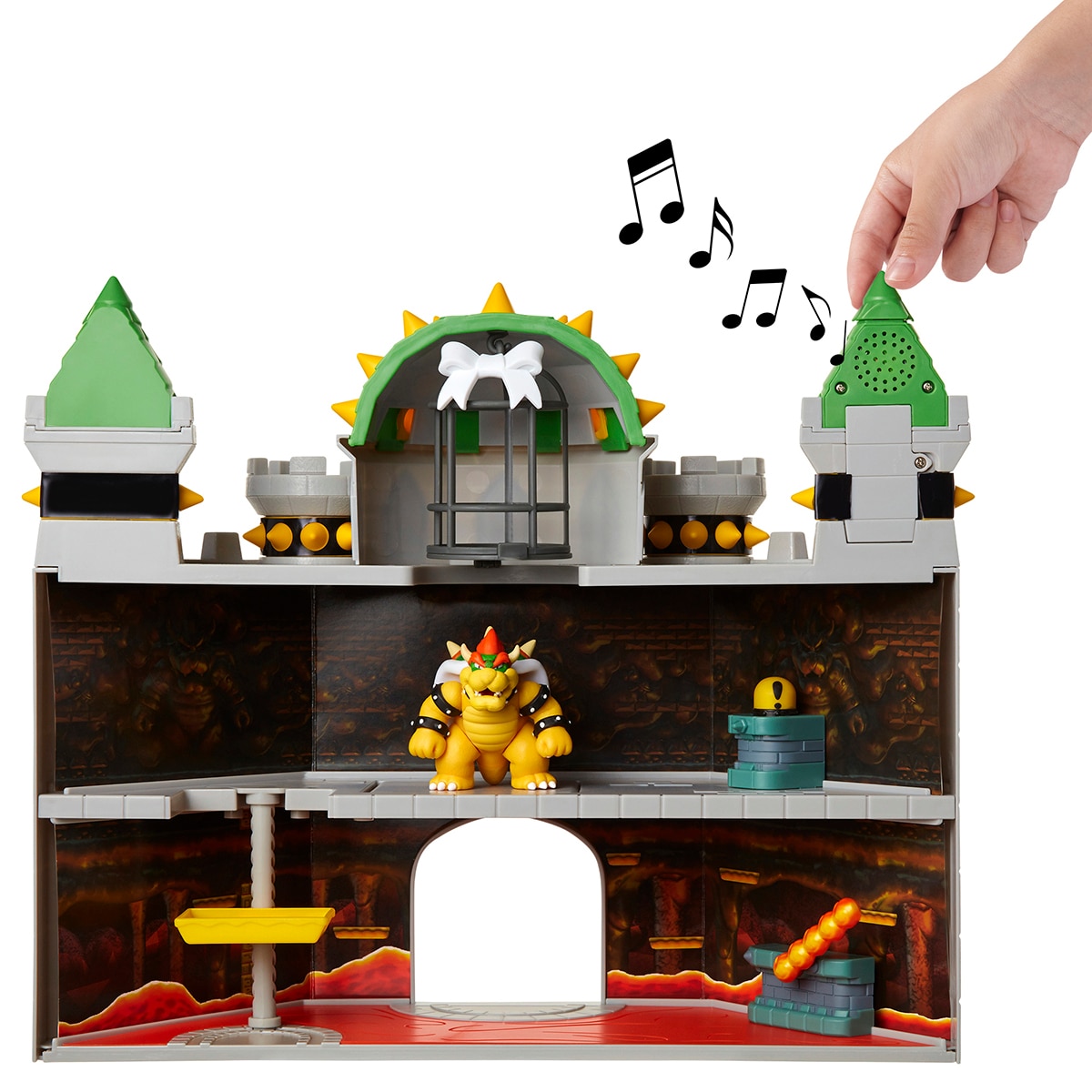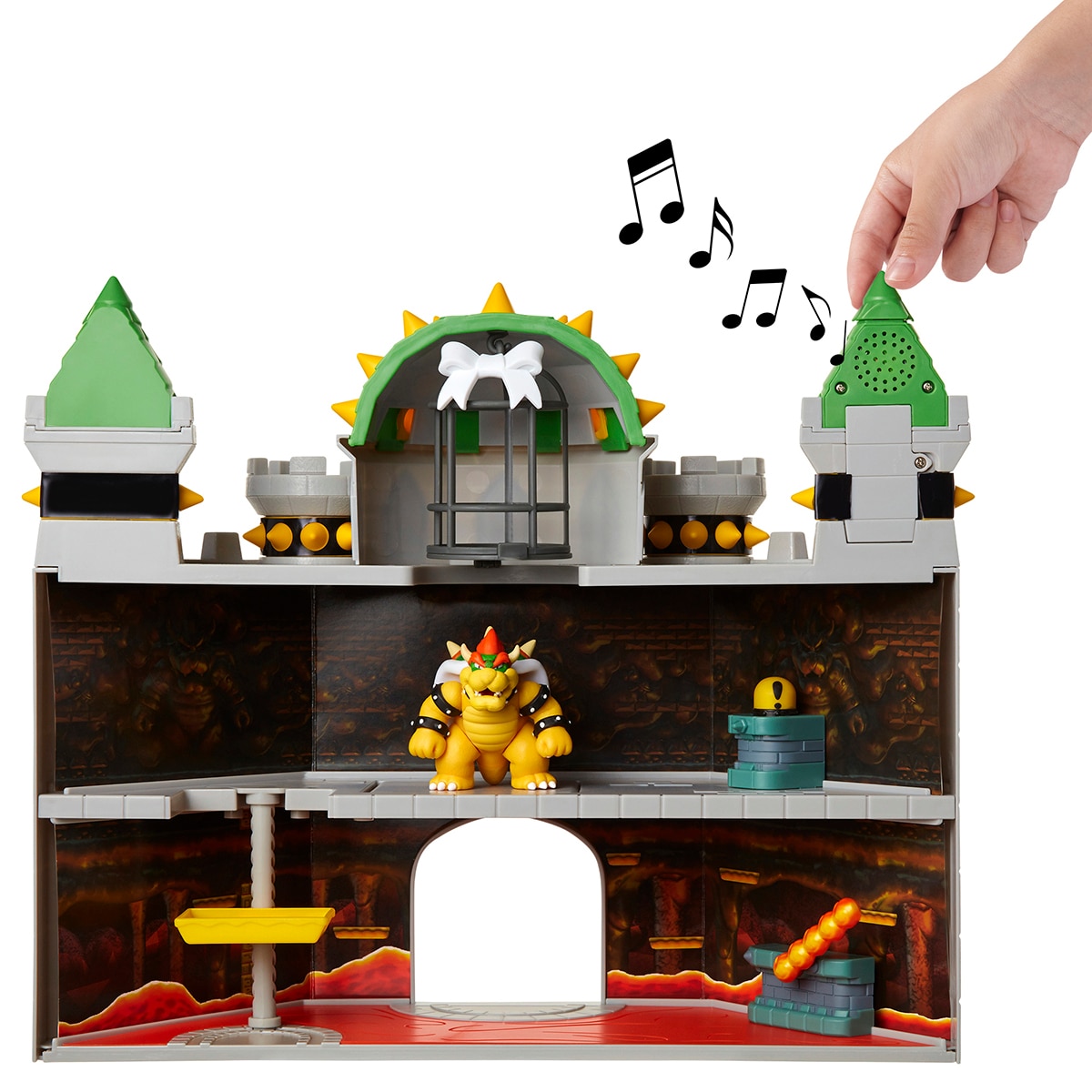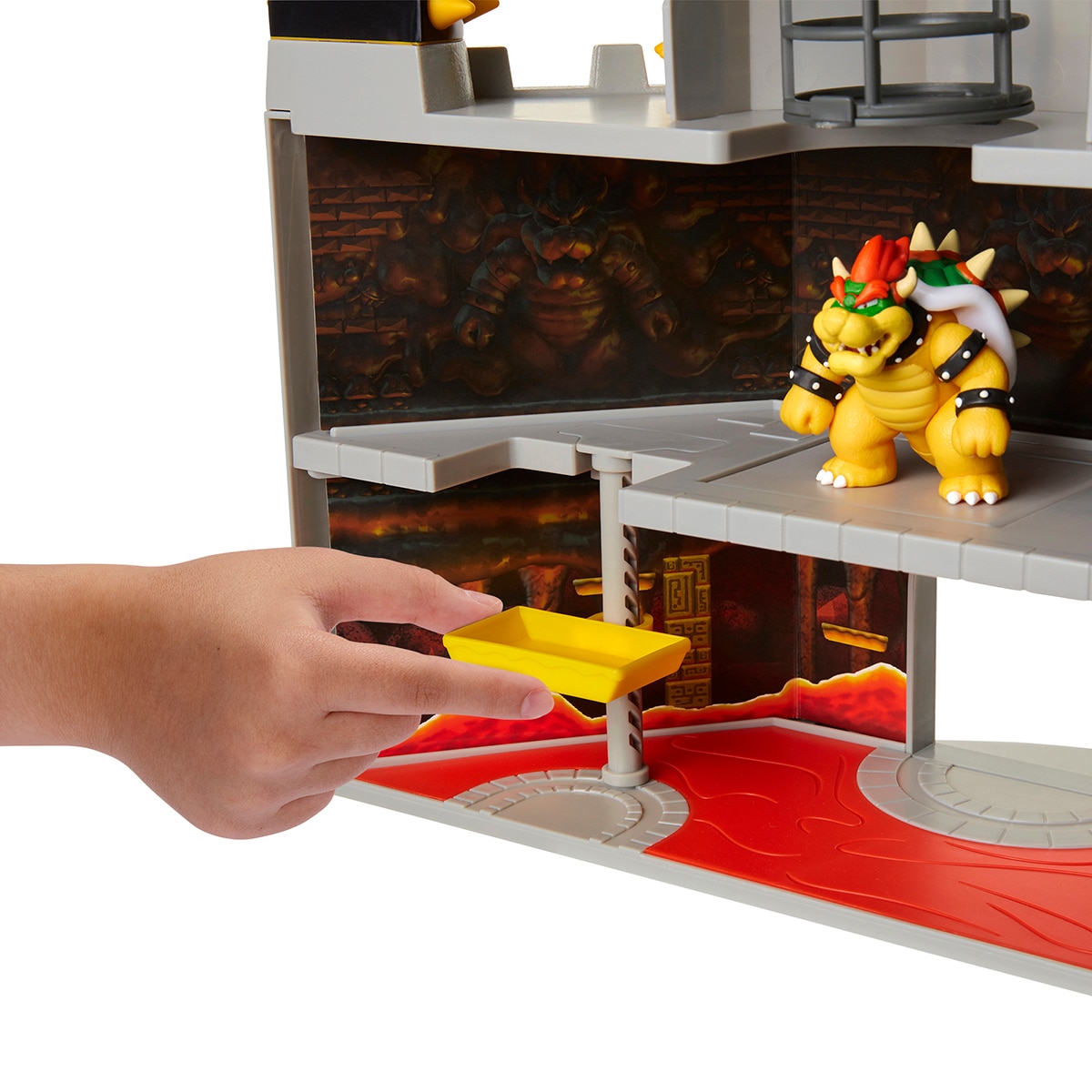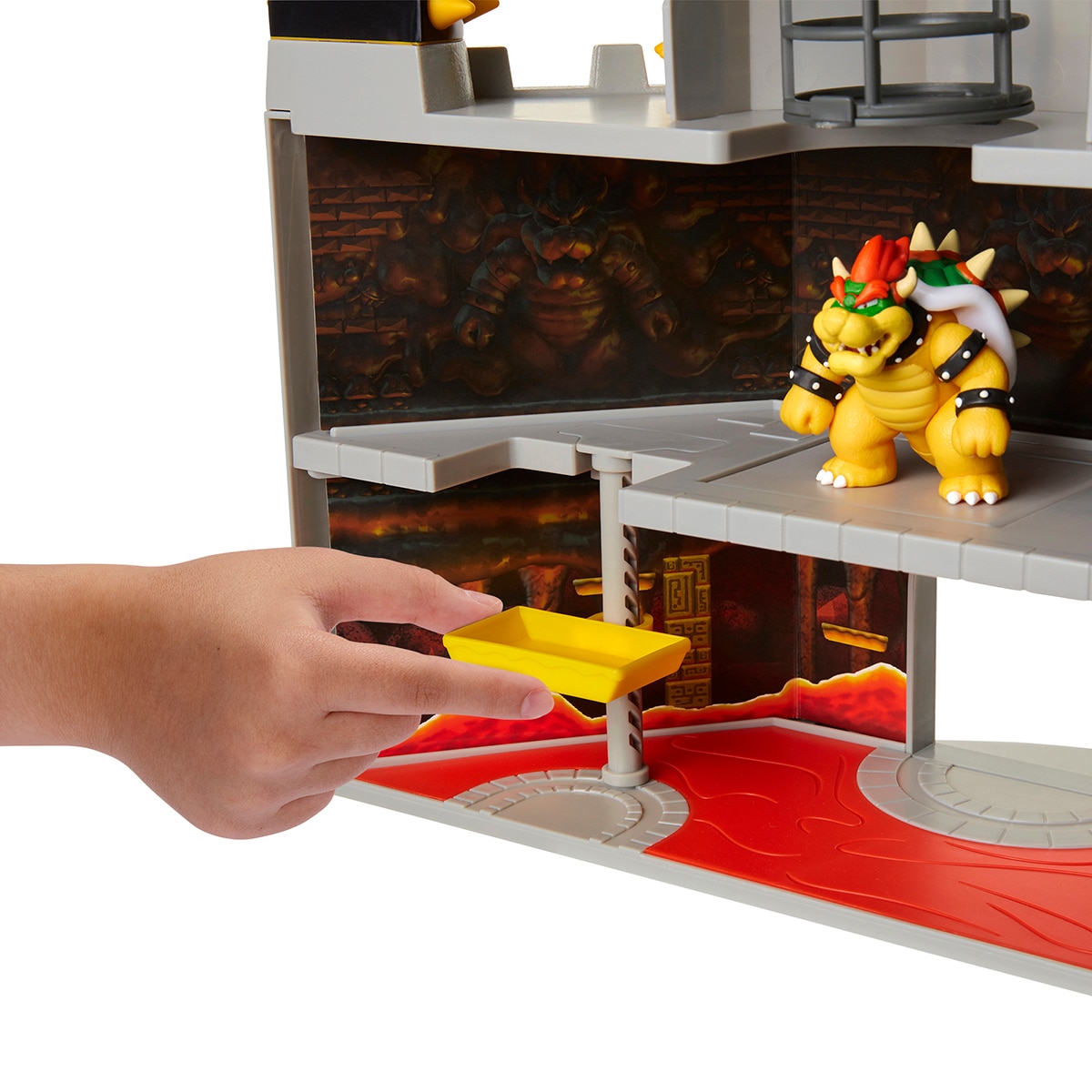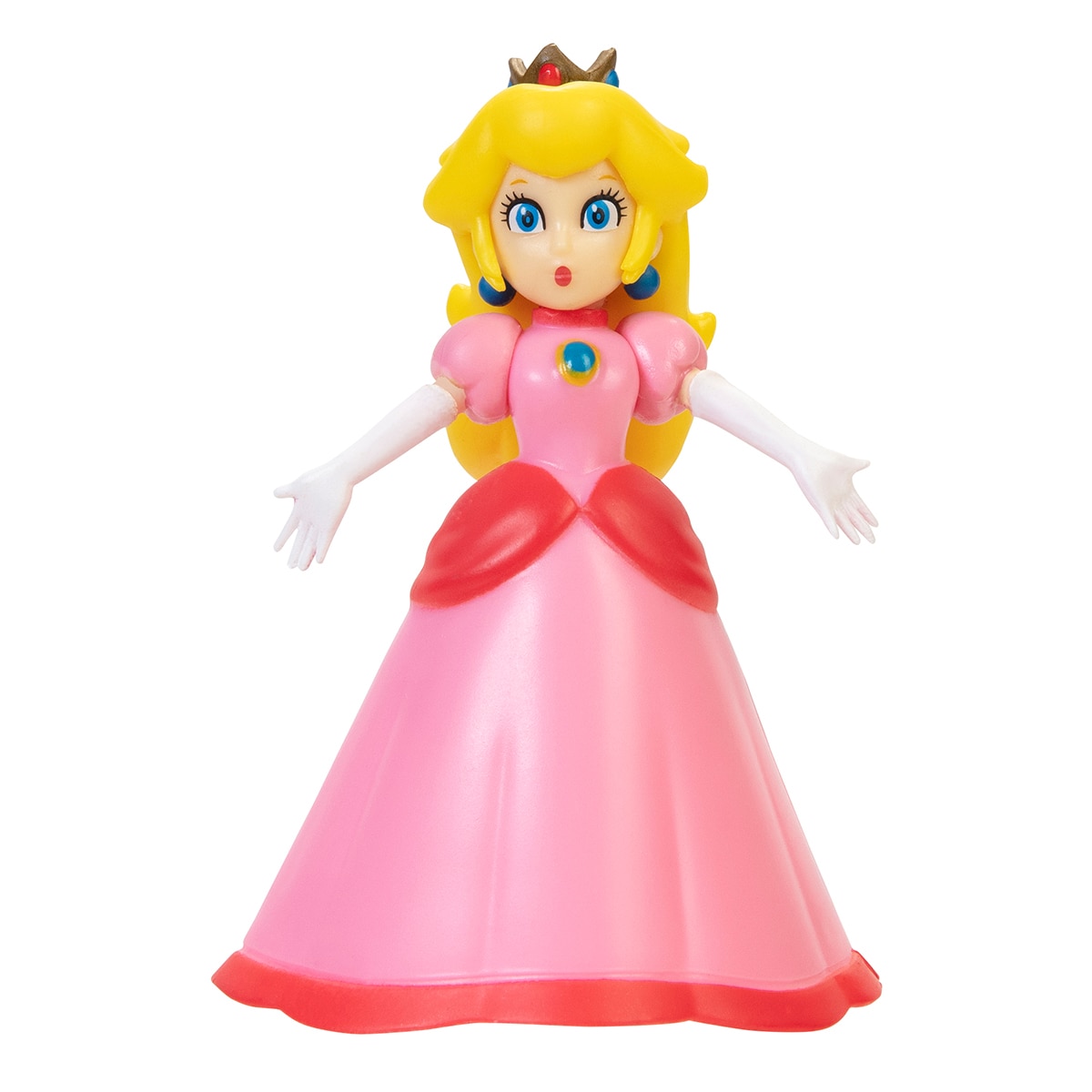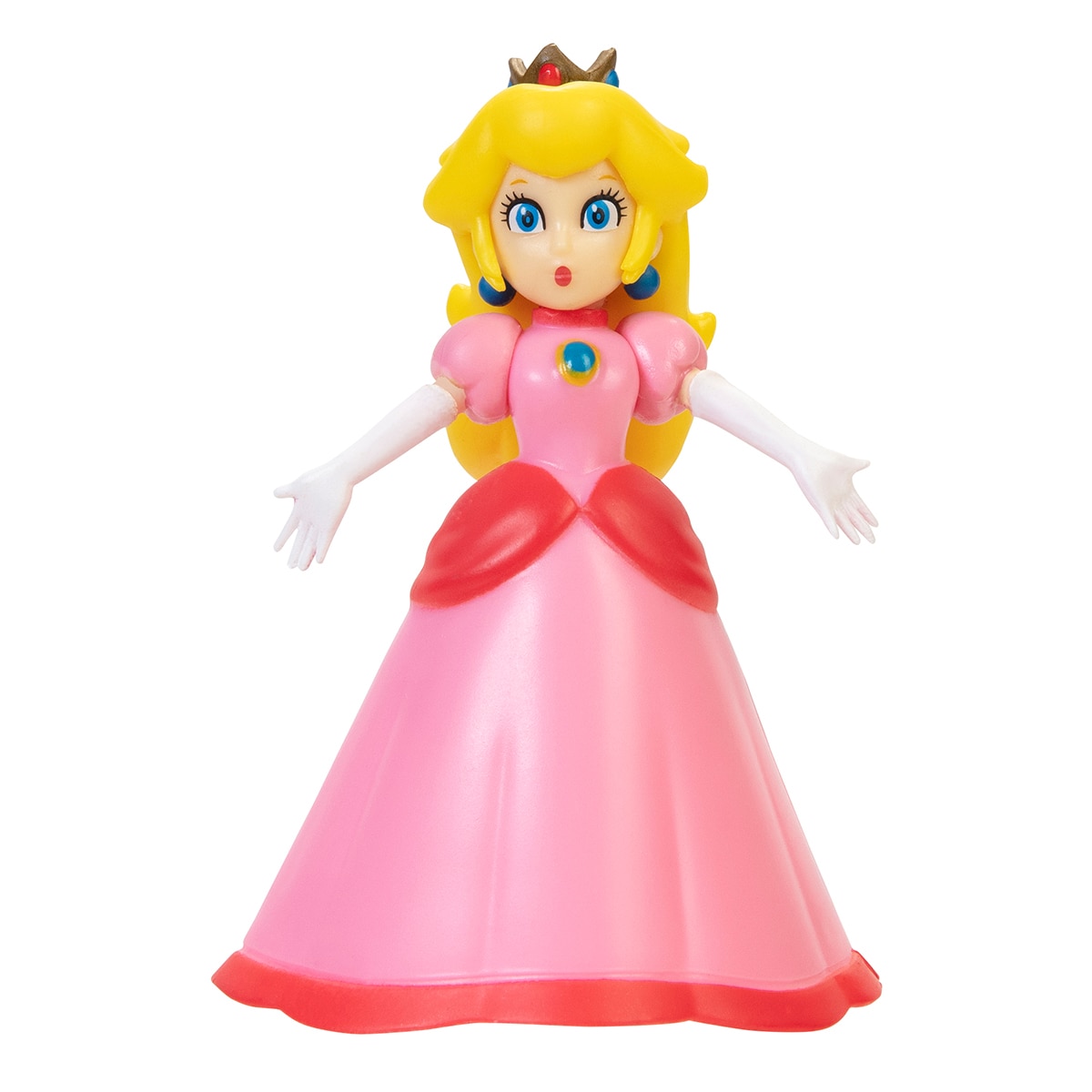 Nintendo™ Bowser Castle Playset With 5 Super Mario™ Figures
Item #2140590
Features
- Nintendo™ Bowser Castle Playset
- 5 Super Mario™ Figures
- Music and Sounds
- Interactive Trap Door

Nintendo launched its first console in North America in 1985, and the rest is video game history. Nintendo has sold more than 4.7 billion video games globally, including the popular Super Mario Bros™ franchise. Mario has since gone on to star in many more gaming adventures, allowing him to evolve into the beloved pop-culture icon he is today. Along with his friends Luigi, Peach, Yoshi, and Toad, this classic video game hero has an enduring appeal for fans of all ages!
The Deluxe Bowser's Castle Playset let's you explore this classic level from the Super Mario™ video games. Included in this playset are five two and a half inch figures – exclusive Bowser, Mario, Luigi, Princess Peach, and Goomba. Four accessories, interactive environment pieces with feature mechanisms and authentic in-game sounds is also included in this castle. You can move the lift up and down, spin the fireballs, open the bottom of the cage and defeat Bowser by triggering the trap door to drop him into the lava below!
Activate the in-game sounds and music by pressing down on one of the castle's spires. This playset works with most two and a half inch figures for adaptability and great role play fun.
Features:
Explore Boswer's castle with it's feature mechanisms and sounds
Includes a two and a half inch articulated Bowser, Mario, Luigi, Princess Peach and Goomba Figurines
Includes 4 Accessory Pieces
Interact with the lift by moving it up and down
Spin the fireballs back and fourth for authentic gameplay action
Drop Bowser into the lava by triggering the trap door
Press down on spire to trigger authentic in-game sounds and music
| | |
| --- | --- |
| Colour | Various |
| Brand | Nintendo / Super Mario |
| Material | Plastic |
| Type | Infant Playset |
| Dimensions | H 19 x W 17 x D 5.25 cm |
| Weight | 1.58 kg |