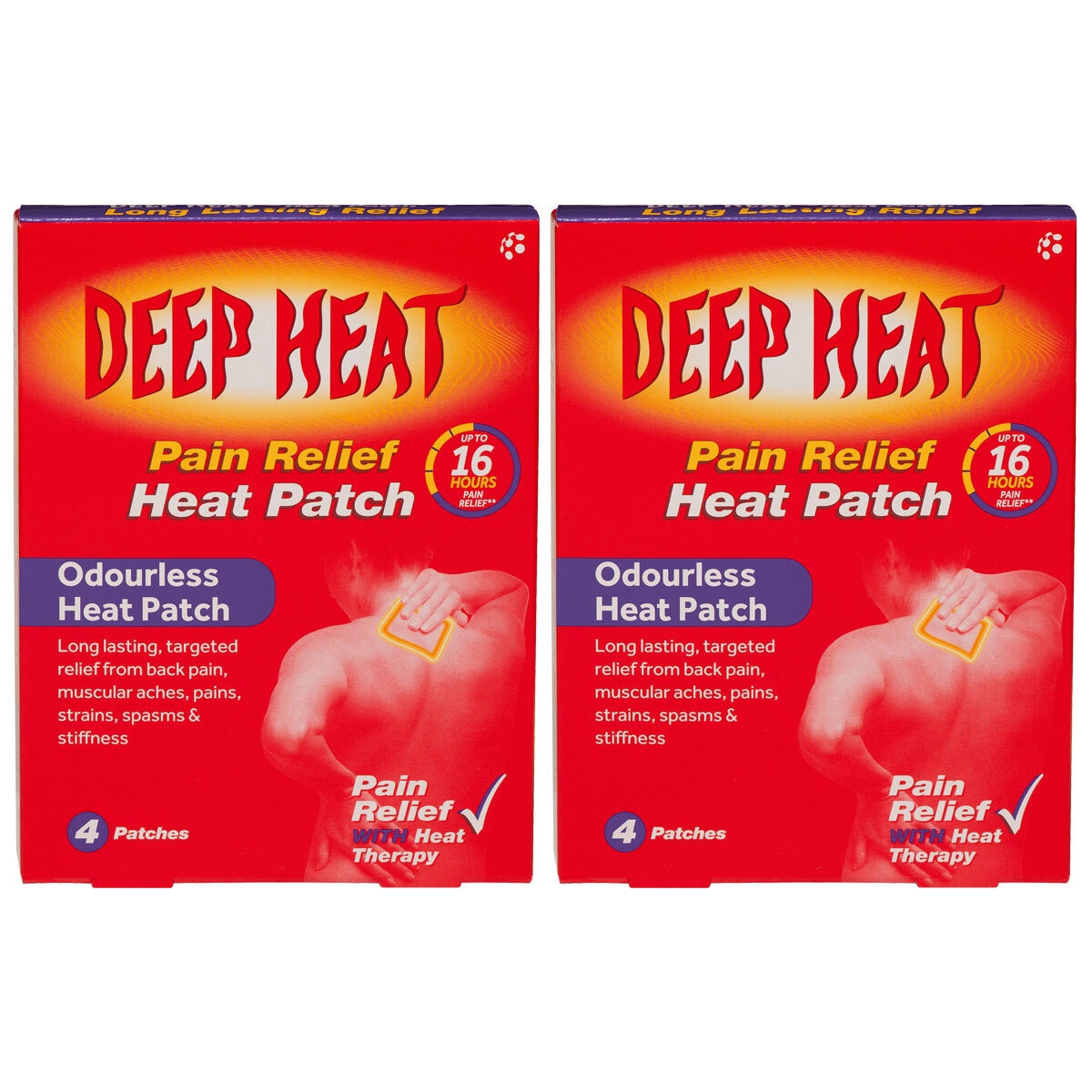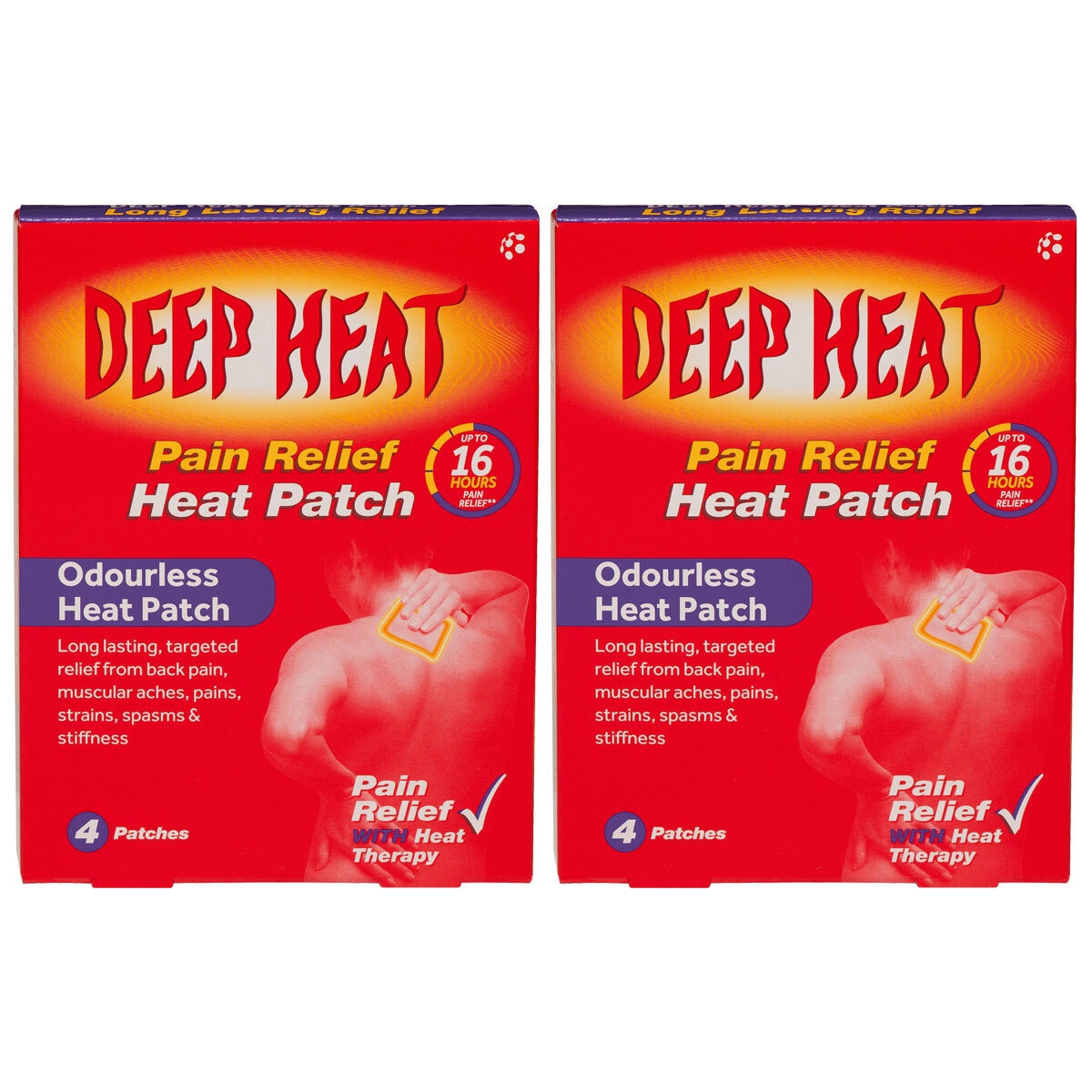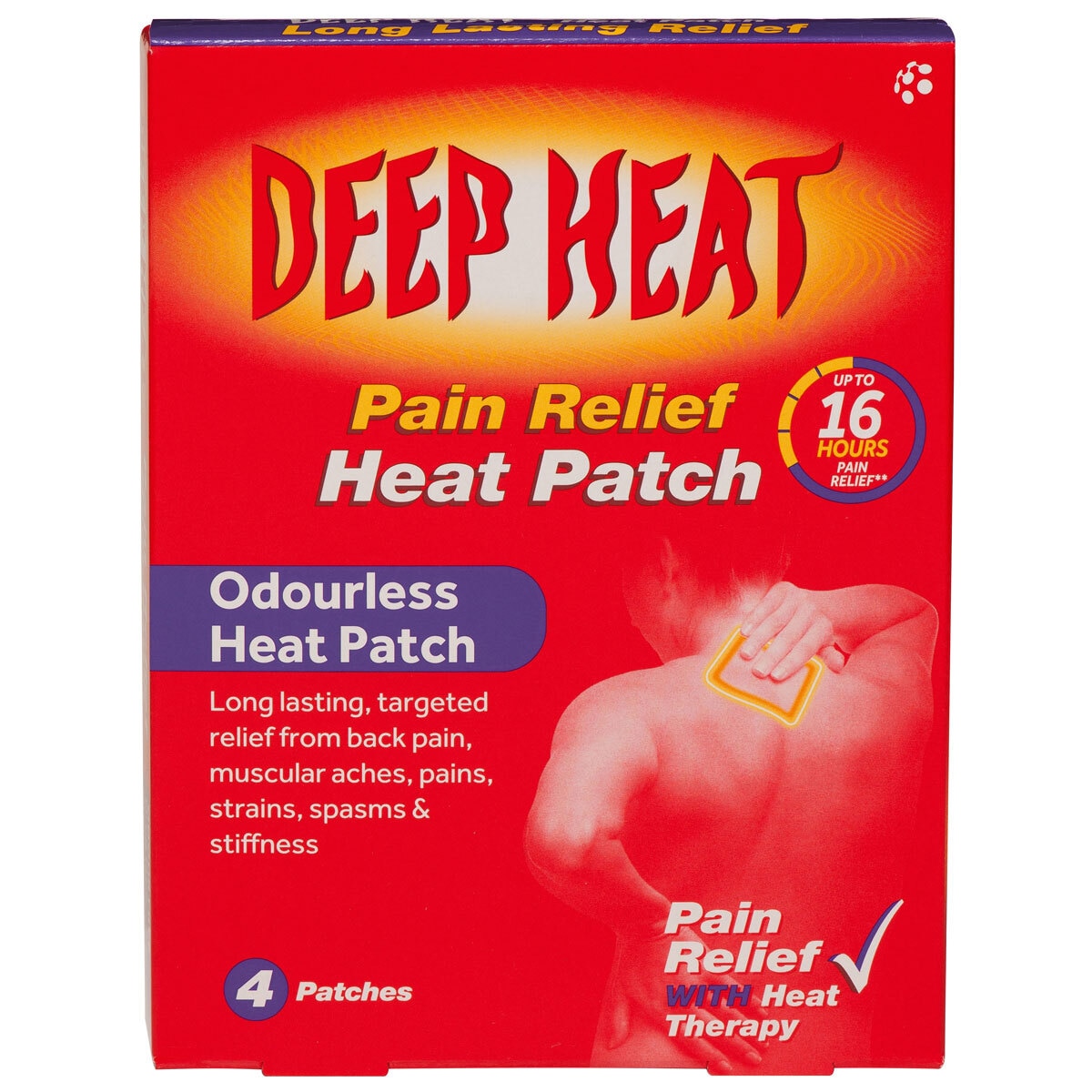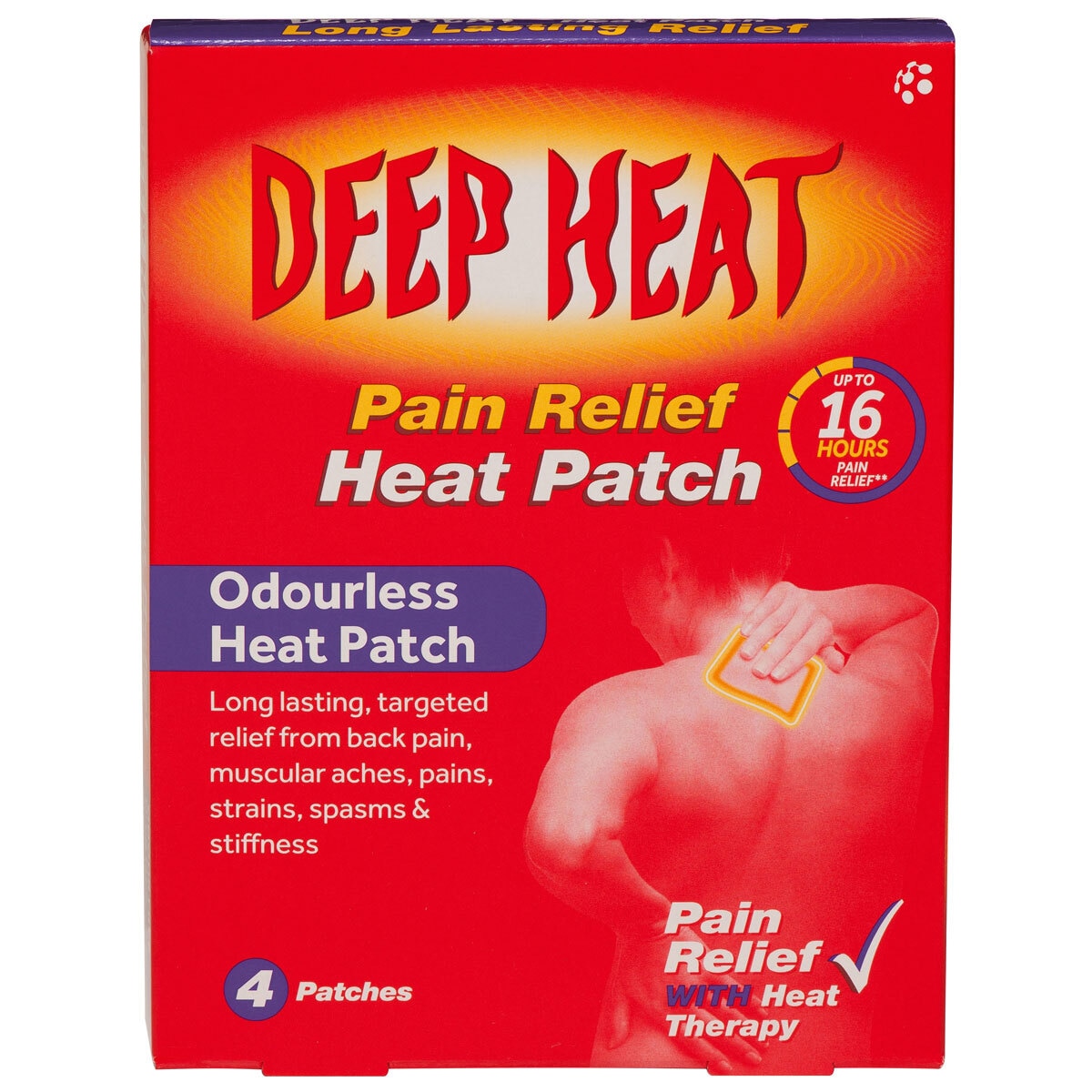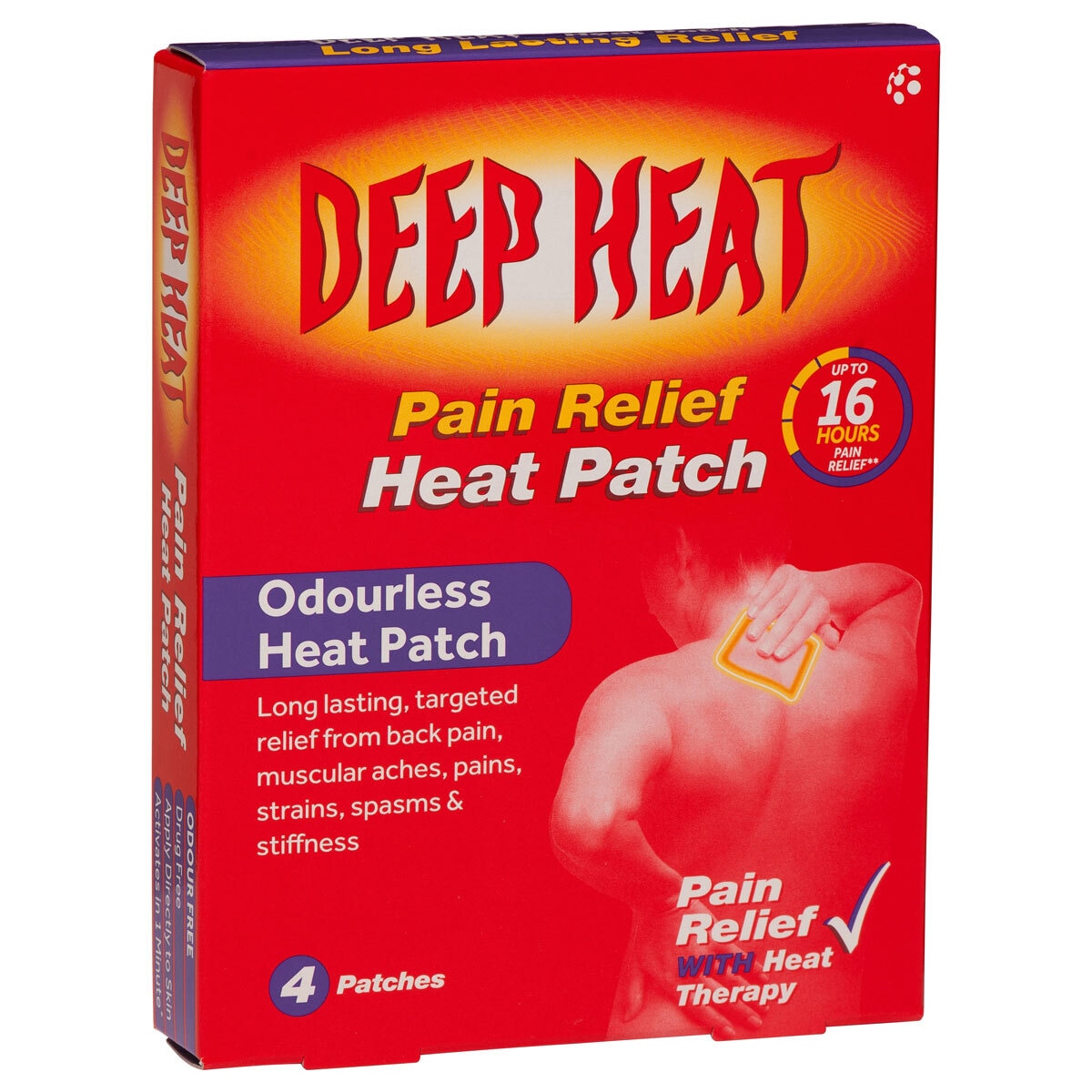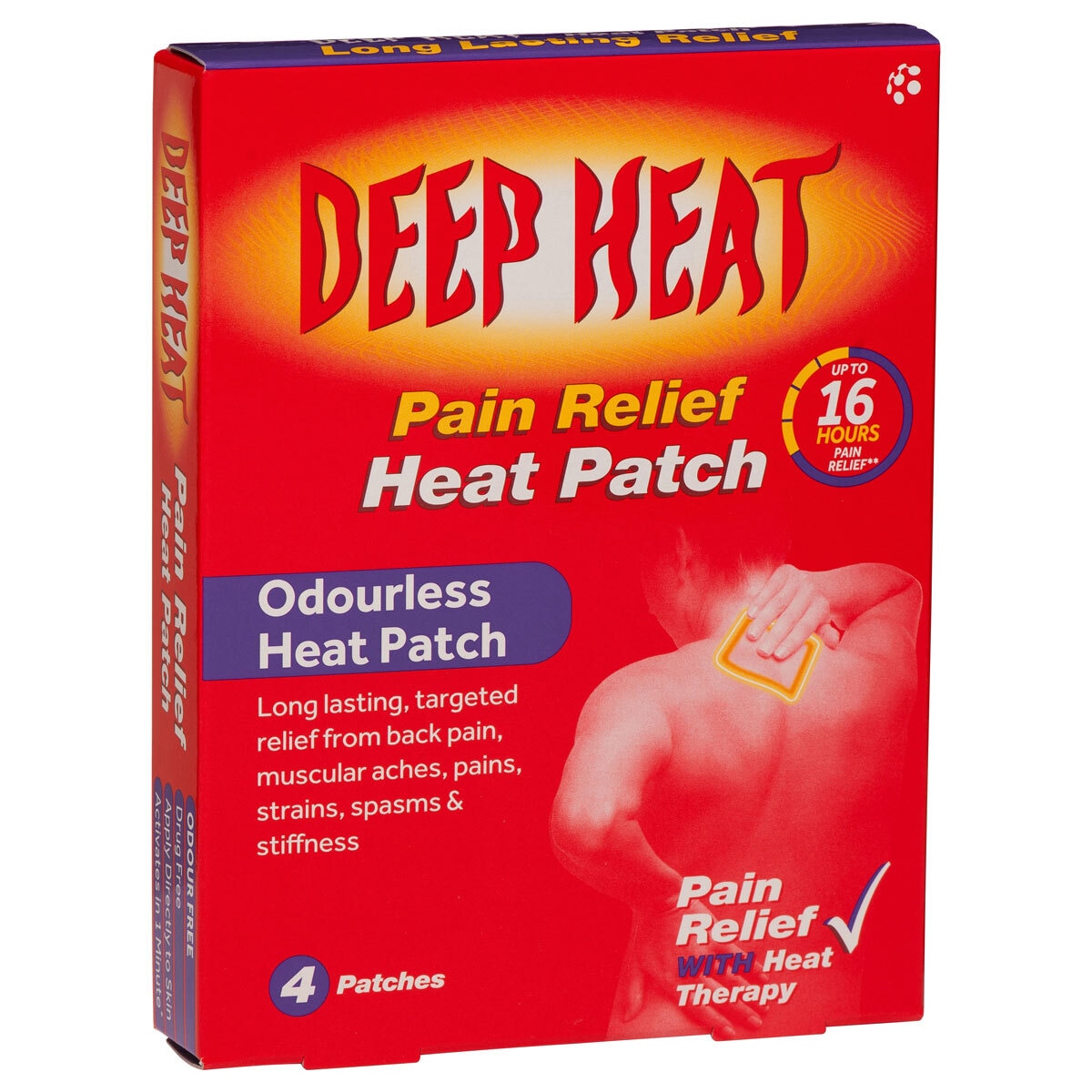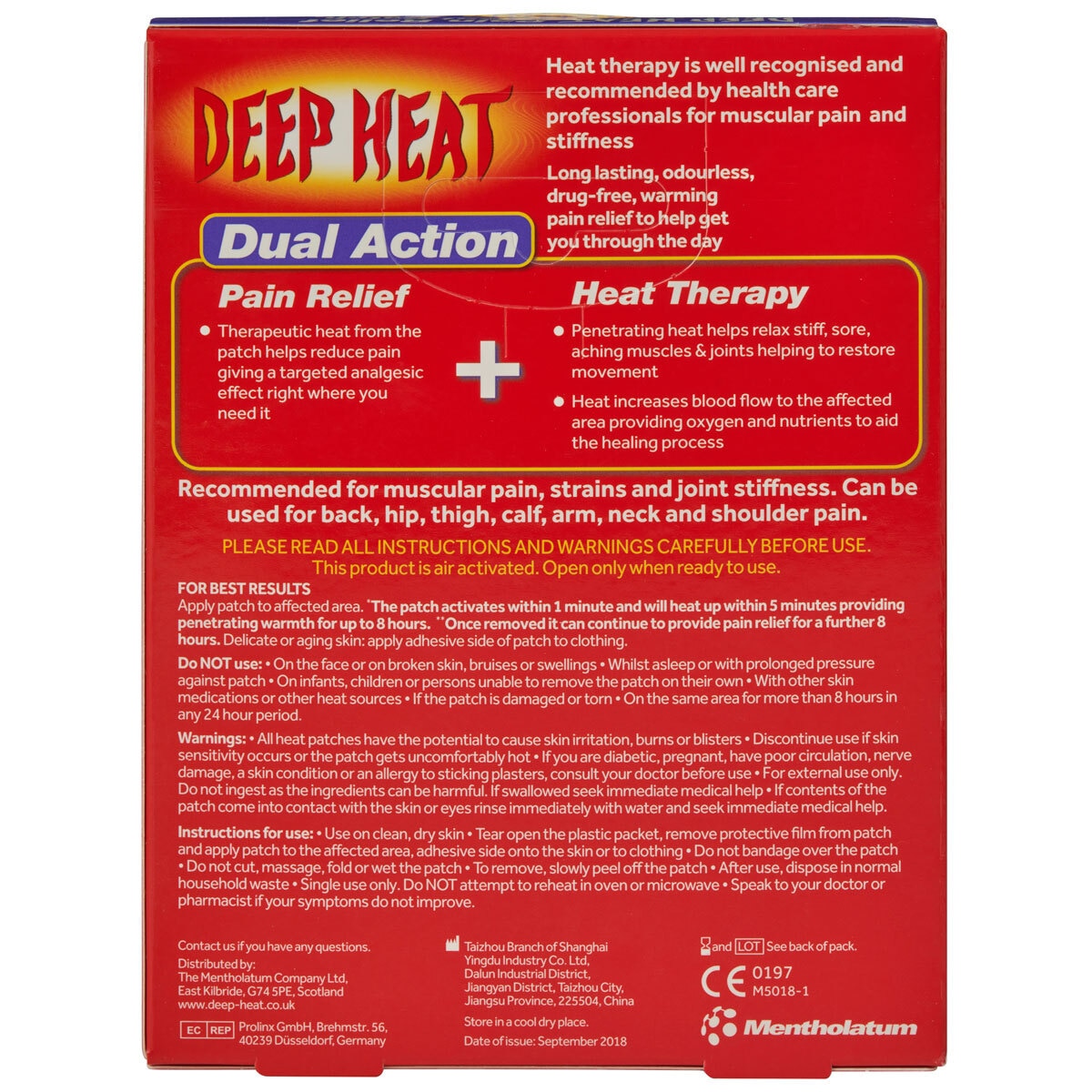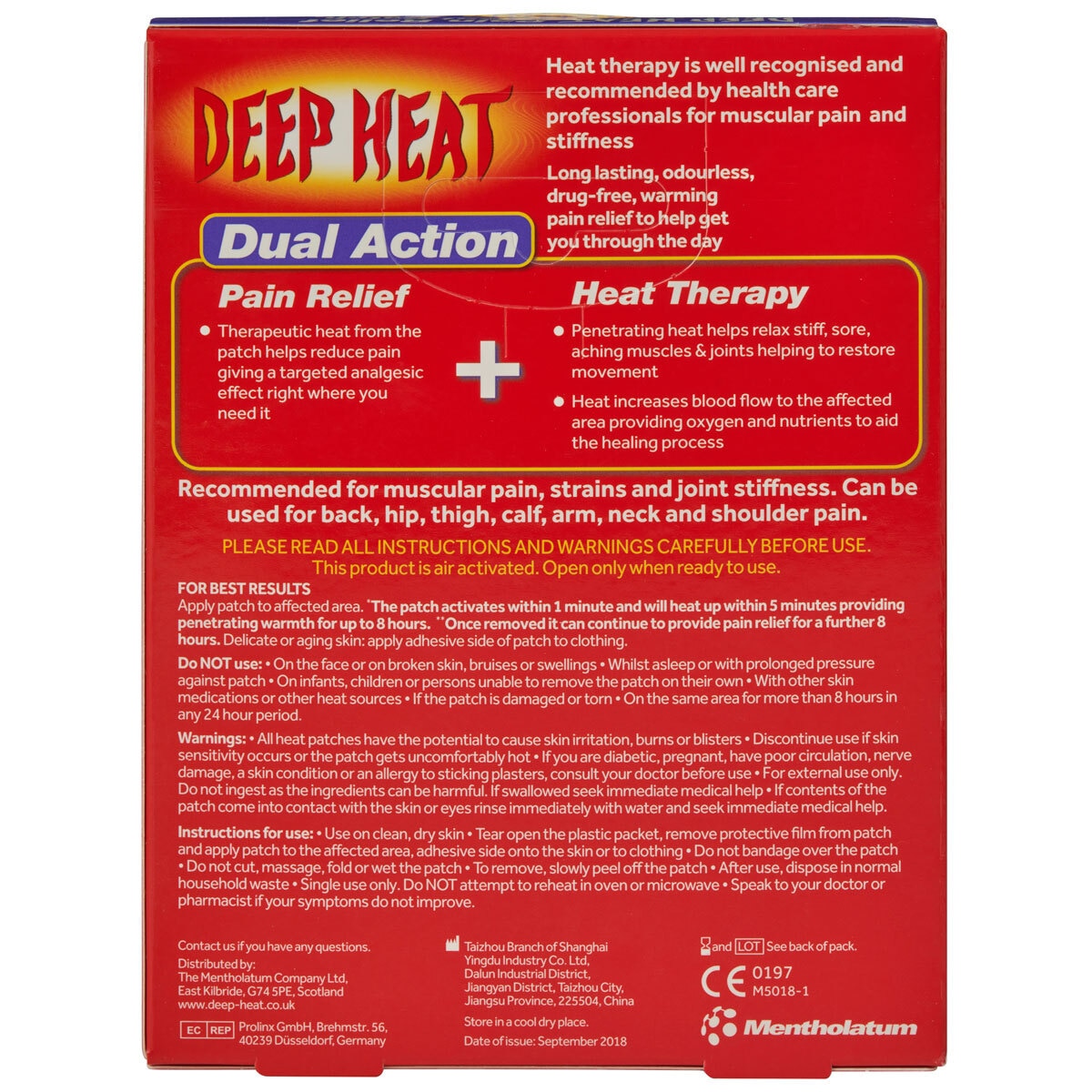 Business Delivery
Deep Heat Pain Relief Heat Patch, 2 x 4 Pack
Item #281966_BD
Membership Restrictions Apply
Features
- Up to 16 Hours Pain Relief
- Increases Blood Flow to Affected Area
- Recommended for Muscular Pain, Strains & Joint Stiffness
Click "Set Postcode" to enter your delivery postcode and browse items available in your delivery area.
Deep Heat Pain Relief Heat Patch is an odourless heat patch used to assist long lasting, targeted relief from back pain, muscular aches, pains, strains, spasms and stiffness. Therapeutic heat from the Deep Heat Pain Relief Heat Patch provides targeted pain relief right where you need it. Plus, penetrating heat helps relax stiff, sore, aching muscles and joints helping to restore movement. Heat increases blood flow to the affected area providing oxygen and nutrients to aid the healing process.
How to use:
Use on clean, dry skin. Tear open the plastic packet, remove the protective film from patch and apply to affected area. The patch activates within 1 minute and will heat up within 5 minutes providing penetrating warmth for 8 hours. Once removed it can continue to provide pain relief for a further 8 hours. Delicate or aging skin: apply adhesive side of patch to clothing.
Up to 16 Hours Pain Relief
Increases Blood Flow to Affected Area
Recommended for Muscular Pain, Strains & Joint Stiffness
2 x 4 Pack