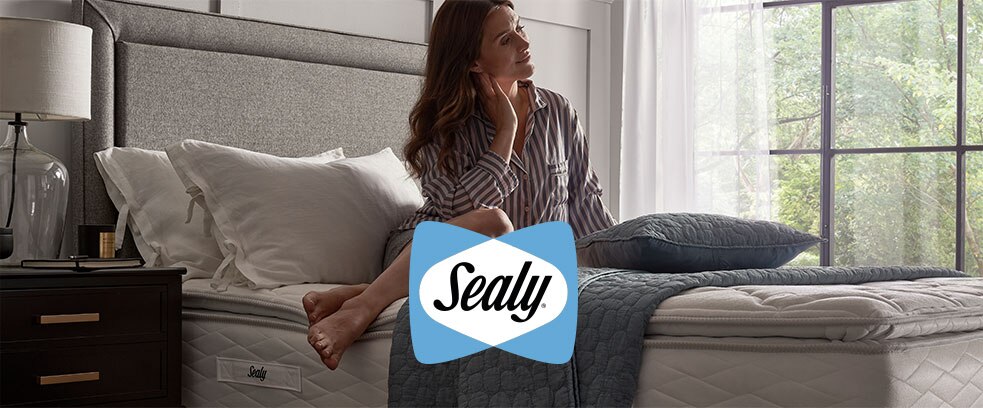 The World's No.1 Bed Brand
Sealy is the world's number one bed brand and has been making mattresses for over 100 years, so you can trust in our products for long lasting quality and that much-needed sleep.
At Sealy, we're proud to be the start and end of your daily routine. From breakfast time to screen time. First home to forever home. We've got your back. And we always will. Since 1881.
shop the range
Sealy Buying Guide
Find your feel
The feel of a mattress depends on your definition of soft and firm - it's personal.
Your support
At Sealy we only use the finest springs in our support systems. Our pocket springs have freedom of movement, therefore each individual pocket conforms to the shape of your body whilst our PostureTech Core Support springs provide deep down support that is long-lasting.
Your Comfort
ne person's luxury is another person's backache waiting to happen, so it is important to get the level of comfort that's right for you.
Handmade in the UK
All of our beds and mattresses are handmade to order and manufactured in the UK. We're also proud to be a zero to landfill company.

Handmade to order

Manufactured in the UK

Zero to landfill