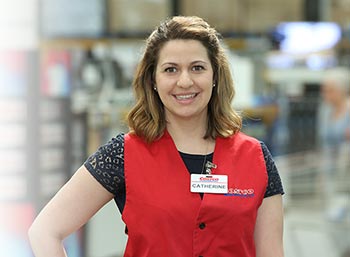 Help Topics
Customer Care
---
Website Information
1. Costco Membership:
Shop our Costco Warehouses and Online. If you are shopping online, enter your membership number at checkout.
If you are an Executive Member your online purchases qualify toward your annual reward.
Find out to see if you qualify for membership
2. Online Annual Subscription:
If you don't qualify for Costco Membership you can shop online only with a subscription. Sign up now.
You may become a Costco Online Subscriber. When you make your first purchase, at checkout you may opt to subscribe by paying an annual fee. When making your first purchase after expiry, you will be given an oppportunity to renew your subscription for an additional year. Subscribers must be eighteen years of age or older.
If you are not satisfied with your subscription, we will refund your entire subscription fee at any time. The five percent surcharge similarly is refundable to the same extent as the corresponding merchandise.
With a big selection of products and new items being added daily, never miss a hot buy opportunity by ensuring you receive our offers via email.
All major debit and credit cards including American Express, Visa, MasterCard and Maestro are accepted on costco.co.uk. Our Warehouses only accept American Express and all major debit cards.
WEEE Compliance and Data Protection Act.
Please ensure you dispose/recycle all electronic equipment in accordance to the WEEE Regulations and Data Protection Act. Personal information must be thoroughly erased from the equipment before recycling or disposal.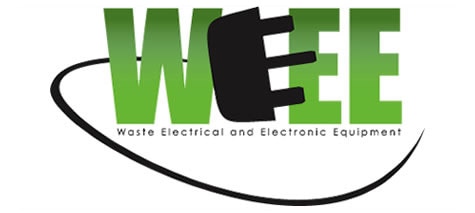 Waste Electrical and Electronic Equipment (WEEE) Business-to-Business use
This agreement applies to businesses who buy products on www.costco.co.uk and covers the WEEE regulations in force in the United Kingdom since 2006. These regulations may be amended from time to time.
This agreement applies to relevant electrical and electronic equipment (EEE), which has been purchased from Costco Online UK Ltd by its Trade members, and other purchasers that are not for private households.
The buyer of this relevant EEE acknowledges and agrees that the buyer shall:
At all times be and remain responsible for the collection, treatment, recovery and environmentally sound disposal of relevant WEEE and all associated financial charges.
Have its own arrangements in place for dealing with the relevant WEEE in a way that is consistent with the WEEE regulations and continue to comply with all WEEE regulations.
Provide Costco Online UK Ltd with such co-operation, assistance and information as may be reasonably required in relation to WEEE. The information will be used for Costco Online UK Ltd obligations under the WEEE regulations.
Recycling your old electricals is easy!
Recycle your electrical and electronic devices free at your local recycling centre. To find your nearest centre, visit the Recycle More website and type in your postcode.
Why recycle?
Unwanted electrical equipment is the UK's fastest growing type of waste.
Many electrical items can be repaired or recycled, saving natural resources and the environment. If you do not recycle electrical equipment will end up in landfill where hazardous substances will leak out and cause soil and water contamination – harming wildlife and also human health.Recycle
We are proud to support your local authority in providing local recycling facilities for electrical equipment.
To remind you that old electrical equipment can be recycled, it is now marked with the crossed-out wheeled bin symbol. Please do not throw any electrical equipment (including those marked with this symbol) in your bin.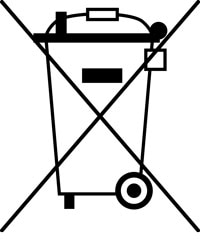 How are we helping?
In the UK, distributors including retailers must provide a system which allows all customers buying new electrical equipment the opportunity to recycle their old items free of charge. As a responsible retailer, we have met the requirements placed on us by financially supporting the national network of WEEE recycling centres established by local authorities. This is achieved through membership of the national Distributor Take-back scheme (DTS).
To find more information on WEEE recycling and to locate your nearest recycling centre please visit the Recycle More website.