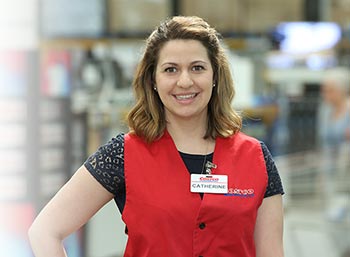 Help Topics
Customer Care
---
Warehouse FAQs
Since our members pay a fee to shop at Costco, we only allow Costco members to shop. Your picture appears on the card because your membership card can be used only by you and is non-transferable. Your picture also prevents unauthorised use should your card ever be lost and stolen.
Staffing the doors is our most effective method of maintaining accuracy in inventory control. It benefits both us and our members. This practice assists in checking that you received everything you paid for and were not overcharged or undercharged for any item.
We welcome cash, cheques debit cards (UK Maestro, Visa Debit) and all major credit cards (Mastercard, American Express and Visa) in Costco Warehouses.
Costco's return policy can be found here.
You may bring up to two guests into the warehouse each time you shop, though only Costco members may purchase items.
We are trying to adhere to a no-frills policy. This means keeping our costs as low as possible. Dressing rooms take employees to staff them as well as floor space that could be better utilised. However, remember our returns policy: if something does not fit, just bring it back for a full refund.
The answer is two-fold. First, the majority of our members typically purchase a large quantity of products during their shopping visits to our warehouses. Around the world, the typical member purchases an average of 14 Items each and every time. Secondly, operating an express checkout line adds additional overhead costs, thereby driving up our cost of doing business.
With Costco Concierge Service members can receive free technical support for any television, projector, camera, camcorder, computer, tablet PC or MP3 player purchased at Costco.
Just call Freephone 0800 066 5091 to speak to a technician (available 12 noon - 12 midnight, 7 days a week excluding bank holidays).
Our general warehouses opening hours can be found here.
Some warehouses may vary, specific opening times can be found on the relevant warehouse page.
HMRC "rounding" rules stipulate that the VAT (and therefore the overall price) payable on items bought as part of a multiple item purchase can be fractionally higher compared to the VAT on single items purchased separately as noted on price labels and coupons.
For details, click here to see our guide on "How we calculate VAT".