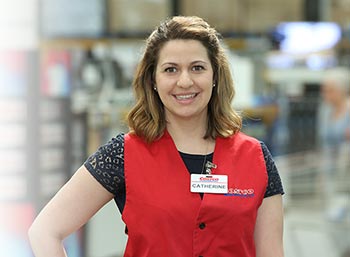 Help Topics
Return Your Order
---
We are committed to providing quality and value on the products we sell with a risk-free 100% satisfaction guarantee on both your membership and merchandise. Limited exceptions apply. See Costco's Return Policy for more information.
We regret that you cannot return goods to Costco Wholesale warehouses.
Items returned through Costco.co.uk will be refunded in full - including shipping and handling fees - and will be credited to the credit card used to place your order. You won't be charged for the return shipping.
We offer two convenient return options:
Request a prepaid returns label through Costco.co.uk:
Select My Account in the upper right-hand corner of the homepage. You can log into your account through Sign In / Register.
Open My Orders.
Choose the Return Items (exceptions apply) button next to the appropriate order and follow the prompts to complete your return request.
For faulty items, you must provide detailed information of the fault
Receive your return label immediately (exceptions apply), or within 2 business days, you'll be sent an email with additional instructions.
Please request a receipt from the post office, which must be retained until your refund has been successfully processed
Return via Call Center:
You can return goods by calling our Customer Care Centre on freephone 0800 0324 324.
To help us assist you quickly, please have the following information available when you call:
Name
Costco Membership Number (if applicable)
Order confirmation and/or item number
Postcode
We will either provide you with a prepaid return label or arrange a collection with you and collect the goods on the agreed date.
Due to health and safety reasons, all items being returned must be securely packaged for transport. If the item arrived to you in a box, it will need to be in a box including all accessories at the time of pick up. If you your order was delivered "Kerb Side", it will need to be available for kerbside pick up.
If you can not meet the previously agreed collection date, please contact our Customer Care Centre on freephone 0800 0324 324 between the hours of 9AM to 8PM Monday to Friday to re-arrange collection.