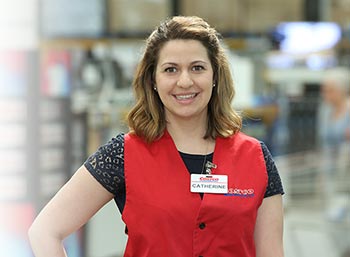 Help Topics
Customer Care
---
Preventing Fraud: Internet Scams
Keeping our customer's personal information secure and confidential is one of Costco's highest priorities. Below are some of the most common types of Internet scams and suggestions on how you can be aware and help protect yourself against identity theft.
We have received reports of email inquiries sent to merchants, supposedly by a Costco managing director or executive, soliciting sales of merchandise to Costco. Some of these email inquiries contain a document that purports to be a letter of credit from Barclays. Costco had nothing to do with these emails. When we purchase merchandise for resale at our stores, we negotiate the transaction personally, including payment terms. Under no circumstances does Costco send unsolicited email requests for merchandise, nor do we pay vendors through letters of credit.
Costco has been made aware of a scheme whereby individuals pretending to be Costco employees, place orders using fraudulent documents with current or potential Costco suppliers. The supplier is asked to ship the product to locations that are not Costco offices, warehouses or distribution centres. The product is delivered to the address provided by the fraudsters before payment is made. Once delivered, the fraudsters disappear with the product without making payment.
Please be advised that Costco does not place product orders with any supplier until they have met them in person and discussed in detail our particular requirements. Only in exceptional circumstances will Costco ask suppliers to deliver product to an address other than it's office, a Costco warehouse or distribution centre.
If you are contacted by anyone purporting be represent Costco, we strongly recommend that you contact Costco using the information available on our website to speak with us directly and confirm the authenticity of the request.
We recently became aware that someone has launched an email campaign advising individuals that Costco is offering or may offer them a job. The emails can be quite authentic-looking. They contain a subject line such as "Provisional Job Offer," and purport to have been sent directly from one of our executives or from our human resources department. Enclosures, such as company information sheets and detailed questionnaires, may display the Costco logo. The emails may include a request for payment of a processing fee of several hundred pounds and/or they may offer reimbursement for certain job-application or relocation expenses.
These emails are fraudulent. Costco does not extend job offers via email to individuals with whom it has had no prior contact. We do not ask prospective employees to pay a fee to be considered for a position or to receive a job offer. We do not authorise recruiters or agents to do any of these things on our behalf. Although we sincerely regret that anyone may have been deceived by these fraudulent job offers, we will not honour them in any way.
You should not respond to any of these job offers by revealing personal information, nor should you send any funds in response to them. If you receive one of these fraudulent offers, please report the matter to the U.K. National Fraud Authority.
Phishing is the fraudulent act of emailing a person in order to obtain their personal/financial information such as passwords, credit card or bank account details. These emails often include a link to a bogus website encouraging you to enter your personal or financial details such as:
Name and address
National Insurance Numbers
Credit card numbers / bank account numbers
Pin numbers / passwords
We recommend you delete phishing emails and run a virus scan on your computer.
We have received reports of members receiving emails that appear to be from Costco. The emails (with such titles as "Beautiful Russian Woman") are not coming from Costco (or via Costco's systems). Unfortunately, it appears the Costco email address is being "spoofed" by another person or website.
Spoofing is a technique which enables an unauthorised person or group to pretend to be Costco by sending an email and the actual address it is coming from is not the one that is appearing in the email when you receive it. Costco has updated its email authentication profile with global email providers to the recommended/highest security setting but unfortunately, we cannot totally eradicate this sort of activity, which is becoming an increasing problem for a large number of businesses. Below is a link to an article on the BBC website from some years ago giving a little more information on "spoofing".
BBC Website
Some advertisements "pop up" in a separate browser window advising that you have won a contest or request that you participate in a survey to collect a prize. They may then ask that you provide personal information in order to receive your gift. By clicking on the link it is possible that you are also downloading viruses designed to capture or destroy information on your computer.
A similar but low-tech scam circulates occasionally, in the form of a cheque, purportedly from Costco, and instructions to deposit it right away, usually in order to receive the balance of a larger sum you have "won" or that has otherwise come to you unexpectedly. You will be instructed to immediately send a payment, in the form of a second personal cheque, wire transfer, or similar, to some third party to cover taxes, processing fees, administrative costs, or some similarly vague expense. The cheque you received in the mail likely will look quite authentic, and probably has our Costco Wholesale trademark on it. Do not deposit the cheque or follow the instructions you receive with it. The cheque you deposit will bounce; the cheque you write or funds you transfer will clear, before you know about the bounce, and certainly before you can effect stop payment on your own cheque.
Never respond to emails that cannot be verified.
Never provide personal information via e-mail.
Contact the business by using legitimate phone numbers to verify the request.
Enter websites using your browser and not by clicking on provided links.
Be cautious of any solicitation requesting that you deposit a cheque or pay a fee to collect a prize, get a job, or cover vaguely described "costs."
Consider filing a report with the National Fraud Authority or the NCA. Online complaints may be filed with the NFA at https://www.actionfraud.police.uk/
Please contact us to report any suspicious emails or contacts that are using the Costco's name.
If you received one of these emails, immediately DELETE the email and DO NOT fill out any request for information or reply to the email. We believe this is a fraudulent email designed to entice you to disclose personal information. Costco did not send the email and is not affiliated with it in any way.