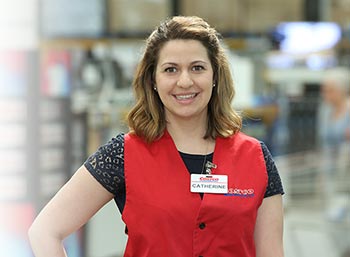 Help Topics
Customer Care
---
How do I qualify for Executive Membership?
Executive membership is available to anyone who qualifies for membership at Costco Wholesale. As an Executive member, you accumulate a 2% Reward on most purchases each time you shop! As well as the benefits of the 2% Reward you can also make the most of Executive only coupons and events throughout the year.
The cost to become an Executive Trade member is £56 +VAT annually and for an Executive Individual is £62 +VAT annually.
If you are a current member at Costco Wholesale UK and would like to upgrade, this can be done at your local warehouse at a cost of an additional £34+VAT annually. The upgrade fee will be calculated on a pro rata basis depending on the remaining months on your membership.
Executive trade members can accumulate a maximum reward of £500 and Executive individuals a maximum of £400 annually.
Individual Executive members can shop in the warehouses during our Trade members opening hours.
* Exclusions do apply.
Executive membership could pay for itself:
If you require more information, please contact Central Membership on 01923 830477 (email: warehousememberservices@costco.co.uk) or your local warehouse.
Click here for 2% Reward Details
Member Privileges & Conditions