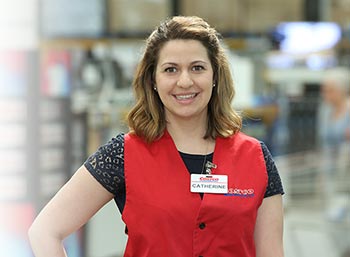 Help Topics
Shopping Costco.co.uk
---
Shopping at Costco.co.uk is easy. There are three simple steps to finding the item you are looking for:
Browse the Home page, which displays the categories available and links to special offers. Click a category to see the selection of items available within that category. Click the item and you will see a detailed explanation of the item's features. Or, search for specific items by entering a brand name, an item description, or keywords in the "Search" window displayed on every merchandise page. You will be given a list of items that best match your search criteria.
When you find something you want to purchase, click "Add to cart." The number of items in your cart will be displayed in the top right corner of the page. You can view or change the contents of your cart at any time by clicking "Cart."
When you're finished shopping, click "Cart" to view the contents.
Click on Proceed to Checkout. You will be forwarded to our login page where you can Sign In or Create a New Account.
If you have not registered on Costco.co.uk before, you will need to create a new account.
Enter your e-mail address, password and, if you are a member, the membership # found on your membership card.
Then click the "Register" button to create an account.
Note: Maintaining an active Costco membership does not automatically register you on Costco.co.uk. You will need to complete a New Registration if you have not previously registered on Costco.co.uk.
Your membership number is not linked to your account until you add it at the time of registration or by updating your information in the My Account section.
Enter your Billing and Shipping information and click on "Checkout".
You will then see a page displaying the contents of your shopping cart. On this page, you have the opportunity to Ship to Multiple Addresses
To complete the checkout process:
Click on Continue Checkout.
Enter your payment information.
Click on Continue Checkout.
Click the Complete Checkout button to complete your order.
If the merchandise will be sent to an address other than the billing address, enter the address information under the shipping information area of "My Account." This information will be updated automatically and stored in your personal address book for future purchases.
Currently, Costco.co.uk offers shipping in the United Kingdom only. We do not currently deliver to PO boxes, international addresses, or a few limited geographic areas within the U.K.
Most merchandise can be delivered by package carriers such as RM (Royal Mail), Parcel Force, or UPS. These carriers deliver your merchandise directly to your door.
Contracted freight carriers deliver merchandise that is too large or too heavy to ship via package carriers. Contracted freight carrier's telephone you when your merchandise arrives at their terminal to set up a delivery appointment. They provide kerbside delivery, but they are not responsible for bringing the merchandise into your home, uncrating, installing or removing package materials.
Other merchandise requires special handling or setup. Our "White Glove" carriers deliver this merchandise. They will unpack, inspect, and set up your merchandise in the room of your choice. Also they will remove all packaging materials.
If you are sending merchandise to multiple ship-to-addresses, please begin by entering the list of ship-to-addresses into your "Address Book" located in "My Account." This information will be updated automatically and stored in your personal address book for future purchases.
Add the item(s) you wish to order to your cart and proceed to checkout.
Click on the "Ship to Multiple Addresses" button near the top of the shipping address information page of the check-out process.
The items you have in your cart will be listed individually with the ability to choose a ship-to address one line item at a time.
You will also have the opportunity to add a customised "Gift Message" to each item with gift message capability at this point in the check-out process.
Currently, Costco.co.uk offers shipping in the United Kingdom only. Please check our site regularly for updates.
Passage of title (or transfer of ownership) on the merchandise you order will occur once you receive the merchandise.
All prices on this site are in UK Pound Sterling. Costco.co.uk accepts the following credit cards: VISA, MasterCard, AMEX, and the Maestro card. Some electronic transactions may require extended processing in addition to credit card authorization. You will be notified by a Costco.co.uk customer service representative if extended processing is required to complete your transaction request through our web site. All credit cards must be valid, authentic and you must be authorised to use them. If the charge is not authorised or accepted, we reserve the right to cancel your order without notice or liability. We reserve the right to stop accepting credit cards from one or more issuers. Your credit card will be charged when the goods are shipped to you.
We have put into place technical, contractual, administrative and physical security measures in an effort to protect Personal Information from loss, misuse or alteration while it is under our control. Personal information we collect is stored electronically and may be combined with other information.
We also use Secure Sockets Layer (SSL) software, which encrypts information you input during online transactions. SSL Certificate details can be found by clicking the padlock icon next to the URL. We may request proof of identity before we disclose Personal Information to you in conjunction with our security procedures.
In some cases, Personal Information may be transferred outside the European Economic Area (EEA) in order to carry out essential processes. Costco.co.uk ensures that at all times Personal Information transferred outside the EEA is maintained with at least the same level of security that is required in the UK. By submitting Personal Information to costco.co.uk you consent to the transfer and storage of your Personal Information outside the EEA. For further information please refer to our Privacy Policy.
Costco is a membership warehouse club, dedicated to bringing our members the lowest possible prices on quality, brand-name merchandise. Costco warehouse members not only receive the best possible prices at Costco.co.uk, but can also shop at any of the Costco Wholesale locations worldwide! Costco warehouse members need to enter their membership number during the registration process in the My Account section. If you are not a member, we encourage you to join. For more membership information, click here.
To ensure that information entered on Costco.co.uk is secure, we have implemented a security protocol called SSL. (Secure Socket Layer) SSL encrypts all information entered on our site before it is sent over the internet. SSL prevents eavesdropping and ensures data integrity during communications. For further information please view our privacy statement. Encryption is the process of taking the characters you enter at your computer keyboard and scrambling them into bits of code before transmission. The bits are securely transmitted over the internet to be deciphered when received by Costco. To anyone else, the information would be unreadable.