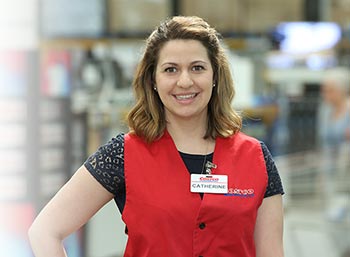 Help Topics
Customer Care
---
Due to the global impact of COVID-19 (Coronavirus) our delivery partners have introduced some extra precautions following Government advice. We are aware of some reduction in service, however we are all working very hard in getting the products you want as quickly as possible and thank you for your continued loyalty to Costco.
We apologise for the delay and inconvenience caused.
Delivery & Tracking
An order takes approximately 1 to 2 hours to appear in "order status" after the order is completed. Log onto the 'My Account' section of the website to check the status of your order.
There could be a number of reasons for a late delivery, for example adverse weather conditions or bank holidays. Please check for any notices we may have sent detailing the reason for the delay in delivery. You may also contact our Customer Care Centre on freephone 0800 0324 324.
You may also use this Customer Care Centre number for general enquiries about your order.
Yes, as long as the goods are for delivery in the UK, we accept orders originating in most other countries. At this current time we are unable to automatically validate Costco Membership's taken up outside of the UK when registering a UK account on costco.co.uk. Our customer care team will however gladly perform a membership validation check with the foreign Costco membership source country.
Simply call our Freephone number 0800 0324 324 for assistance.
Small and medium-sized item delivery:
Most products will be delivered by UPS (United Parcel Service), Parcel Force or Royal Mail.
Large-item delivery:
These products may need a delivery time to be booked prior to dispatch. The carrier will normally contact you within 48 to 72 hours of your order being placed to arrange delivery. Large items can usually be delivered over the threshold to a ground floor room of your choice unless indicated elsewhere in the site terms or on the particular product page. However, please check dimensions carefully before ordering large items to ensure that they will fit inside your preferred location. Please also note that the carrier will not unpack or set up the items unless "white-glove delivery" is specified on the relevant product page.
White-glove delivery:
Some products require special handling or set up. Our "White Glove" carrier agents deliver bulky goods, unpack, inspect and set up these products in the room of your choice – and take away all packaging. Our carrier will normally call you within 48 to 72 hours of you ordering to arrange delivery of these items.
Partial item delivery:
Some goods may be delivered from different locations, so you may receive the goods in multiple deliveries. You can track your goods and deliveries by clicking on the order status link provided or calling the delivery company telephone number provided in your order confirmation email.
Please inspect the order before signing for it or as soon as possible afterwards. If goods are damaged at the time you receive them please either refuse delivery, refuse to accept the goods in question, or return them to us. In any event, our satisfaction guarantee and returns policy applies to damaged goods.
We may deliver individual products within a single order separately. Alternatively, some orders may not have been successfully concluded. Check 'My Account' to review your orders and order history.
Higher Value Goods are goods of which the unit price for Costco Members described in the website exceeds £5,000.00.
Higher Value Goods will be dispatched individually and sent to you via a secure, insured and traceable carrier. They are likely to be sent out separately from the rest of your orders – you will not be charged extra for this service. Your signature (or the signature of someone authorised to make contracts on your behalf, if you are a company or firm) will be required to conclude the contract for your purchase of Higher Value Goods and to receive them. Higher Value Goods are sometimes subject to special sales terms.
Shipping and handling charges are included in the item cost for deliveries to locations in the United Kingdom unless otherwise indicated elsewhere in the Site Terms, or on the particular product page.
Business Supplies Next Day Delivery only applies to items which state in RED, "This item qualifies for next day delivery."
All small package orders received before 3:00 pm will be delivered next day between the hours of 9:00 am to 5:30 pm by UPS. Next day applies to mainland UK only. For Highlands, Islands and outlying areas, longer lead times may apply. We regret we are not able to provide a specific delivery time.
All furniture orders received before 1:00 pm will be delivered next day between the hours of 9:00 am to 5:30 pm. Please ensure that you provide relevant contact details as we will endeavour to make contact the day before dispatch to confirm your delivery and any additional delivery requirements.
Next day applies to mainland UK only, for Highlands, Islands and outlying areas, longer lead times may apply. We regret we are not able to provide a specific delivery time.
AB10-16, AB21-25, AB30-39, AB41-45, AB51-56, BT1-49 BT51-58, BT60-71, BT74-82, BT92-94, DD5, DD7-11, EH43-45, FK8, FK16-21, HS1-9, IM1-9, IM99, IV1-28, IV30-32, IV36, IV40-49, IV51-56, IV63, KA4, KA6, KA16-19, KA27-28, KW1-3, KW5-17, ML8-12, PA20-38, PA41-49, PA60-78,PA80, PH1-26, PH30-44, PH49-50, SY15-25, TD2-14, TR21-25, ZE1-3.