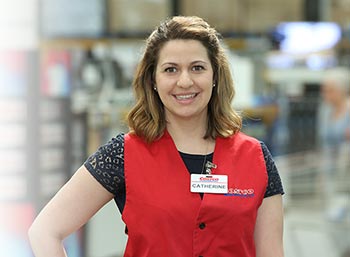 Help Topics
Customer Care
---
My Account & Orders
Our costco.co.uk website is available to you whether or not you are a member of our Costco Warehouse club – but you need to register first to shop, which only takes a few seconds.
Maintaining an active Costco warehouse membership does not automatically register you on costco.co.uk. You will need to complete a New Registration if you have not previously registered on costco.co.uk.
Your membership number is not linked to your costco.co.uk account until you add it at the time of registration, or by updating your information in the My Account section.
My Account is where all your details are stored: details, address book, orders, marketing preferences and your wishlist.
You can:
Add multiple delivery and payment addresses
Change your security password
Check the status of recently placed orders
View your order history (fig.1)
Update your marketing preferences
Fig. 1
Please allow up to 15 minutes for the password reset email to arrive in your inbox
If you've forgotten your password, select Sign In / Register.
Select "Forgot Password?" Then, enter your email address and click "Send Password Reset Link."

Just note that this will deactivate your current password, and a link to reset your password will be emailed to you. Keep in mind that it will expire in 12 hours and can only be used once. So, be sure to check your spam and trash folders if you don't see it right away! That said, if the link expires, you can always go ahead and submit a new request.
We have put into place technical, contractual, administrative and physical security measures in an effort to protect Personal Information from loss, misuse or alteration while it is under our control. Personal information we collect is stored electronically and may be combined with other information.
We also use Secure Sockets Layer (SSL) software, which encrypts information you input during online transactions. SSL Certificate details can be found by clicking the padlock icon next to the URL. We may request proof of identity before we disclose Personal Information to you in conjunction with our security procedures.
In some cases, Personal Information may be transferred outside the European Economic Area (EEA) in order to carry out essential processes. Costco.co.uk ensures that at all times Personal Information transferred outside the EEA is maintained with at least the same level of security that is required in the UK. By submitting Personal Information to costco.co.uk you consent to the transfer and storage of your Personal Information outside the EEA. For further information please refer to our Privacy Policy.
An order takes approximately 1 to 2 hours to appear in "order status" after the order is completed. Either log onto the 'My Account' section of the website to track the status of your order, or click on the link provided or call the delivery company telephone number provided in your order confirmation email.
You can click 'Cancel Order' on your Order Confirmation page within 1 hour of placing your order.
After 1 hour of placing your order you still wish to cancel, please email us at onlinecancellations@costco.co.uk and we will attempt to cancel your order.

However, if you have received email confirmation that your order has already been shipped or delivered, then you will have to follow our returns procedure in the event of any unwanted products. Please let us know and we will attempt to cancel your order.
All major debit and credit cards including American Express, Visa, MasterCard and Maestro are accepted on costco.co.uk. Our Warehouses only accept American Express and all major debit cards.